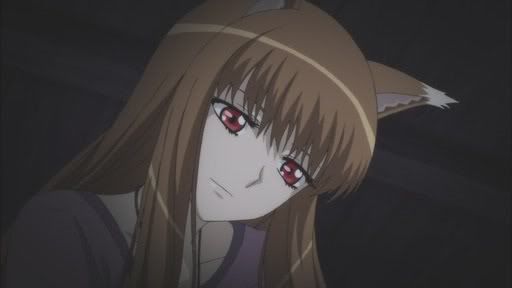 ;_____________;
:(
TT__________TT
TT^TT
Next week is the final episode...
No more Horo FIX
*sob* *sob*
Episode 11 ini sangat membekas. Chemistrynya, progressnya, emosinya.
Ahh, I'm so sad ;_;
Till we meet again, O Horo The Waisu Waifu
...NAAAAAAAAH
Horo fix will still continue, versi DVD dan Bluray akan menghadirkan bonus anime pendek dengan tag line "Wacchi to Obenkyou" (atau "Belajar bersama
Mai Waifu
Horo"). Episode perdananya sepertinya adalah latihan stretching. Melihat bagaimana kualitas studionya menghandle anime ini sepertinya bonus tambahan ini akan sama bagusnya. Ok, Fanboy mode: ON!