Mungkin saya lagi gak dapet banyak ide atau surprise spot di Umineko eps ini tidak begitu banyak. Akhirnya reviewnya jadi gallery slideshow with comment seperti ini. Anyway, enjoy!

Cewek dengan twintail yang imut manis dan sangat sopan ini ketika dewasa akan menjadi ibu yang ideal.
PERCAYALAH

yea.. of course, reminds me someone I know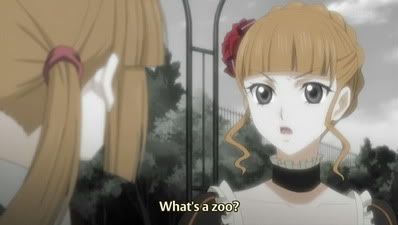 *facepalm*
j-jadi kaya gini Beatorichuu dulunya =_=;;a



Mbaknya ngambek nih ye..



Jangan terbalik sodara-sodara, berdsarkan seiyuu nya,
butler yang fabulou~s itu Kyon dan tukang sarkasme yang di sebelahnya itu koizumi



NOOOOOOOOO BEATORICHUUUUUUUUUUUUUU



Pendarahan dari hidung, mulut dan telinga. Cukup detil.
Anime guro emang beda treatmentnya kalo adegan kaya gini.



Beato's AHAHAHAAHAHAHAH + Batora's CHIKUSYOOOOOOO + Kuro no Liliana = WIN

Lalu kit---

oh, lagi-lagi gg ngasih omake iklan yang bagus



Selamat datang, Tuan puteri, anda terlihat sangat.. UWWATSS *mimisan level 5*


hime-sama yang entah siapa namanya saya nggak tau karena nggak nonton princess lover: ini di mana ya?
saya: saat ini Tuan puteri sedang berada di planet kesembilan dari tata surya yang dikenal dengan nama Bumi. Saat ini Bumi sedang dikuasai oleh spesies yang kejam dan semena-mena bernama cewek.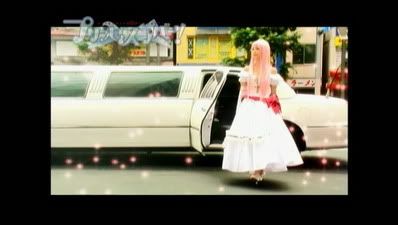 hime-sama yang entah siapa namanya saya nggak tau karena nggak nonton princess lover: oh, lihat, ada toko yang sangat besar, bagus sekali.
saya: ah, itu bukan toko, itu adalah Mall, Tuan puteri. Mall adalah kantor tempat orang-orang bekerja menghabiskan uang yang diberi dari orang tua mereka.
hime-sama: wah pekerjaan yang lucu, baru kali ini saya mendengarnya. Sebentar, saya akan berjalan sambil memancarkan efek cling cling cling yang keren. *cling cling cling*
saya: waow
DEBU-DEBU INTAAAAAN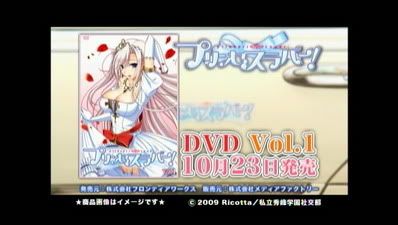 ASEEEEEEEEEEMMMMMMMMM saya udah excited awalnya, kirain ada drama baru apa gitu. Ternyata iklan DVD anime yang dulu saya diminta bantuan bantu ngesub tapi saya tolak karena haremnya bikin eneg. Sial, ini kasus langka dimana versi 3D cosplayer menang telak lawan original 2D design (desain karakter Princess Lover terlalu generic bagi saya, diliat dari judulnya aja udah ketahuan. Princess Lover, what a lame title).



Balik ke



Lho tuan puterinya kok jadi gini o_0?a
Beatorichu: I'm going to put this piece up into your ass!
NOOOO Tuan Puterinya jadi gila



HAHAHA. LUCU SEKALI, KANON. LUCU SEKALI.



if you still don't laugh then please watch this video



Smart move, Kanon. Protip in fighting: when your enemy is a girl, rip her clothes.
When your enemy is a boy, kick his ball.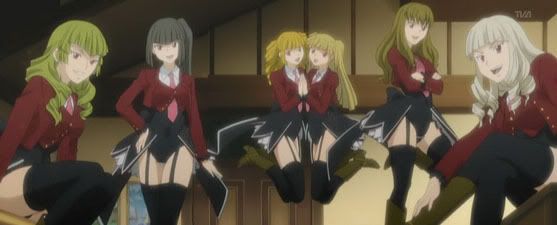 hey, harem



oh god this scene is very funny XDD



ini adalah cover depan Umineko Love Sims, di dalam game ini
jika anda salah menjawab pantat anda akan ditusuk dengan paku =_=d



No I won't screwed up this scene with my perverted comment.
This scene is way too elegant



....



let's go guys. go go power rangeerrr



and suddenly



HEN..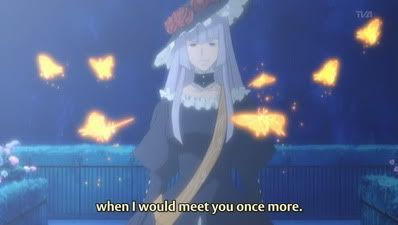 SHIN!



yep, episode depan bakal rame sepertinya