Teman-teman sekalian, Pandora Heart manga sudah dilisensi oleh ELEX (Kuroshitsuji juga), jadi yang punya duit lebih harap mensupport mangaka yang sudah menciptakan manga yang mengilhami lahirnya salah satu anime terkeren yang pernah saya tonton ini.

Bagian ke-empat dari review spesial akhir musim adalah Pandora Hell. Anime bikinan XEBEC ini menurut hardcore fans yang mengikuti manganya tidak mendapatkan ending yang layak dan menuntut adanya season dua. Meskipun begitu, saya pribadi merasa kalo anime ini berakhir dengan cukup memuaskan.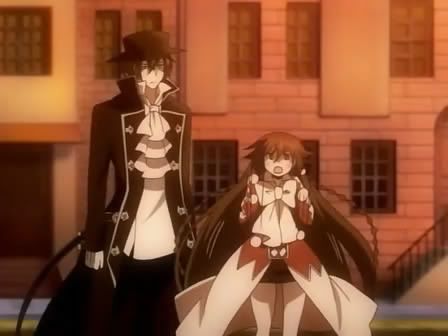 Lho kok tamat? nggak mau nggak mau nggak mau nggak mau
nggak mau nggak mau nggak mau nggak mau
Oh god... this can not be... this anime... this anime... has ended?
impossible.. no way... oh my god, no way...
Seperti yang anda bisa lihat di atas, dua screenshot tersebut merangkum Pandora Hearts dengan sangat tepat. Gabungan dari kekonyolan off the wall yang sangat hilarious, stupid, dan intelectually perverted dengan drama emo yang sangat lebay dan berkepanjangan.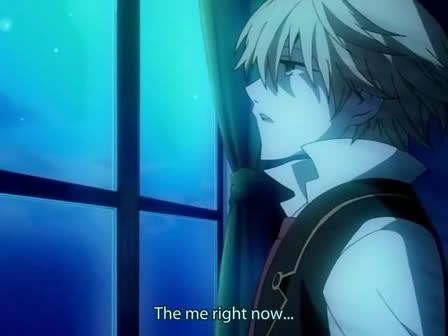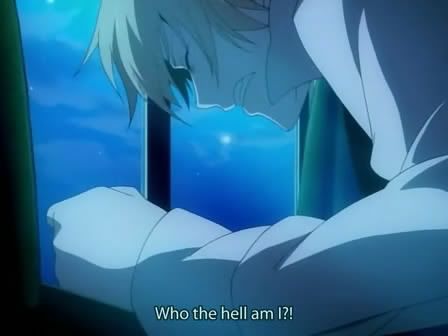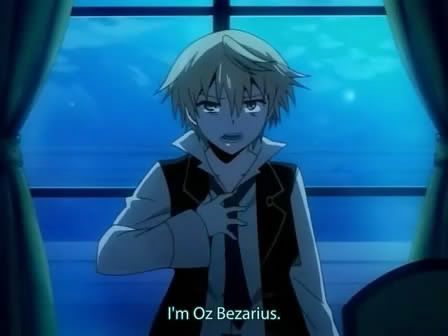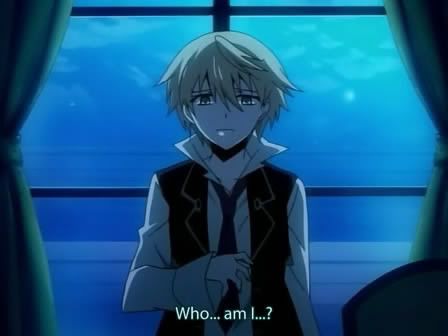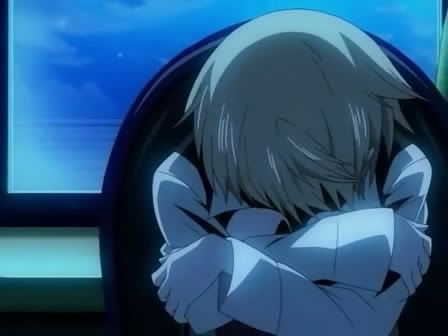 *penonton facepalm dengan sangat khidmatnya*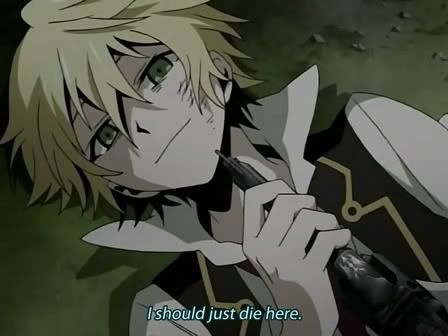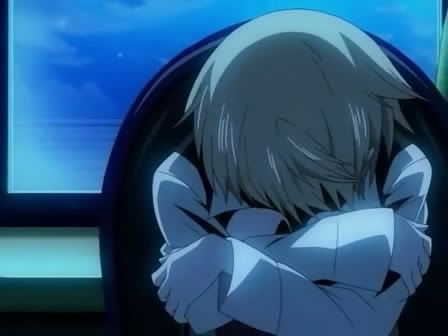 emo lagi....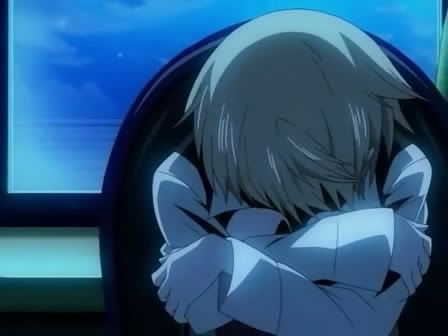 emo lagi...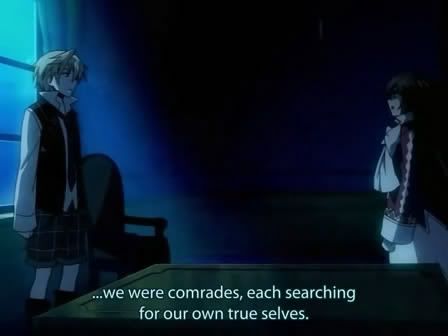 But aside from emo parade above, this anime has an interesting, thought provoking relationship system called "chains". Its a two way chemistry based relationship gabungan antara romance dengan simbiosis mutualisme. Very awesome, I'd might say.

Oh dan satu lagi, Pandora Heart adalah anime pertama dengan character yang bisa berfilosofi sambil fapping.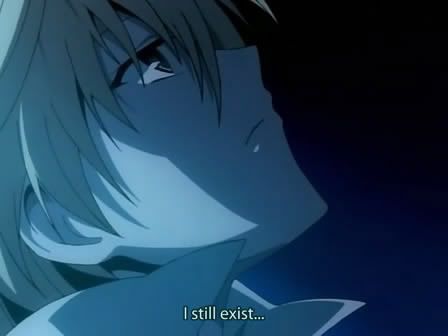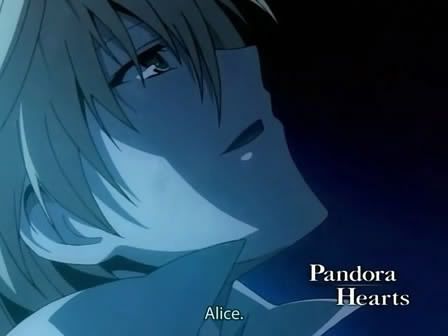 *fap fap fap*



Progress? tolong jangan bicara tentang itu di anime ini. Kata tersebut dalam anime ini adalah tabu. Pandora Hearts sebenarnya bisa saja berjalan dengan fast paced dan 25 episode akan cukup untuk mengcover manganya. Tapi kita tidak akan melihat humor-humor dengan kekoplakan tinggi di mana-mana, juga kelebay-an kelebay-an yang lain. Bisa saja sebenarnya, teriakan karakter yang sangat dramatis seperti HOAAAAAAAAARRGGGGGGGGGGHHHHHHHHHHHHHHHHHHHH selama 10 detik dipotong jadi lebih singkat, tapi kalo karakternya cuma teriak HOA gitu kan jadi tidak dramatis, right?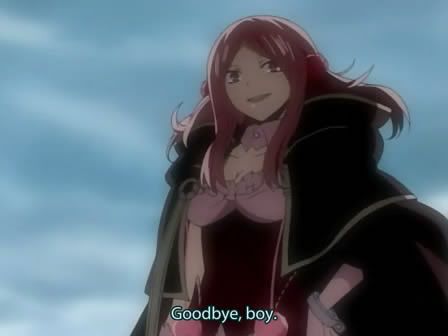 Goodbye, Lottie-nee



Meskipun demikian, tentu saja karena ini episode terakhir harus ada progress yang cukup signifikan. Dan itu adalah

satu) yang melempar Ozu ke Abyss adalah ayahnya (cue to I hate you dad lol syndrome) dan

dua) Ozu akhirnya BISA mensummon B-rabbit tanpa bantuan Gill (GAAAAAAAAAHHHHHHHHHHHHH knapa baru sekarang SWTWTFBBQQQQ???!!!!!!!!!!! telat udah rampung animenya).





Final Boss (yang asli, yang kemarin baru sub-final boss)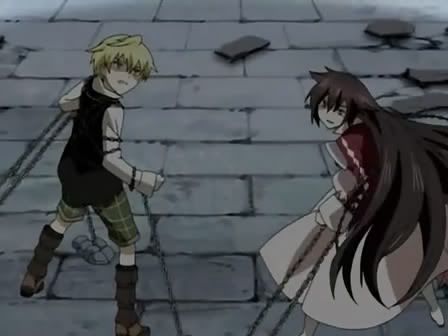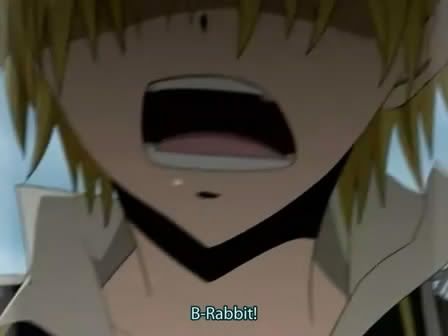 ALICHUUUU, TOLONG SAY!!!!!


GRRRRRRRRRRRRRRRRRR personally saya justru paling bete sama ini, coba Ozu nggak kebanyakan ngemo dan bisa menguasai skill ini lebih awal, pasti banyak adegan yaoi Gill yang bisa diskip


I know, I know, you don't have to tell me, duh.



ALICHUUUUUUUUUUUUUUUUUUUUUUUUUUUUUUUUUUUUUUUUUUUUUUUU

Ozu jerit-jeit kaya orang snap, diiringi INSERT SONG YUKI KAJIURA PUNYA YANG SANGAT OH SO DRAAAAAAAAAAAAAAAAAAAAAAAAAMATIC DENGAN LIRIK ENGLISH GAYA-GAYA DOT HACK//SIGN OH GOD OH GOD OH GOD OH GOD OH GOD OH GOD OH GOD OH GOD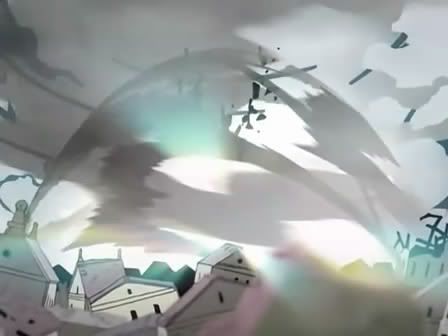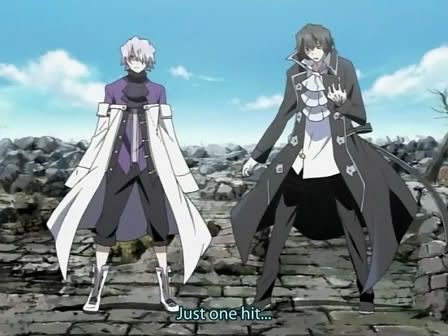 ONE HIT KILL!! BAYANGKAN SODARA-SODARA!!!!
ONE HIT KILL!! GAAAAAAAAAAHHHHHHHHHHHHHHHHHH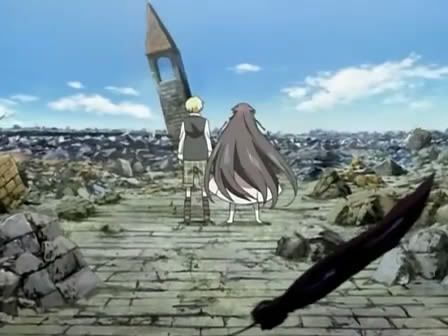 OZU BERPUISI DENGAN SANGAT KEREN SEMENTARA LAGUNYA MASIH MENGALUN DENGAN SANGAT KERENNYA "I LOVE YOUUUUUU~~~~~~~~"
SUBARASHIIIIIIIIIIII
MAGGNIFICENTTTT!!!!!!!!!!!!!!!!!!!!!!!1
ITS OVER NINE THOUSAAAAAAAAAAAAAAAAAAAAAAAAAAAAAAAAAAAAAAAAAANDD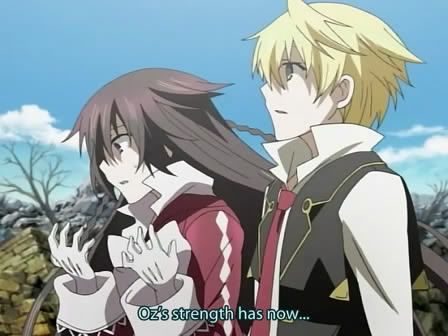 From zero to hero uke to seme



cieee.... adegan ini really moved my heart lhoo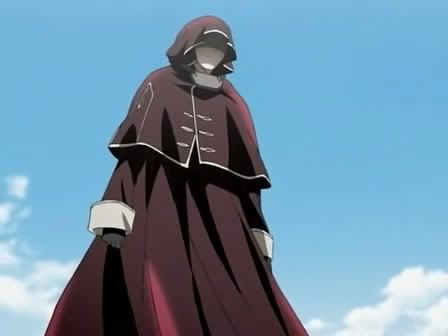 mungkin mata saya salah tapi sumpah, saya ngelihat Bapaknya Ozu senyum di adegan ini
bukan senyum smirk antagonis, tapi its like "I'm proud of you son" kind of smile, waaaw



wonderful, oz, wonderful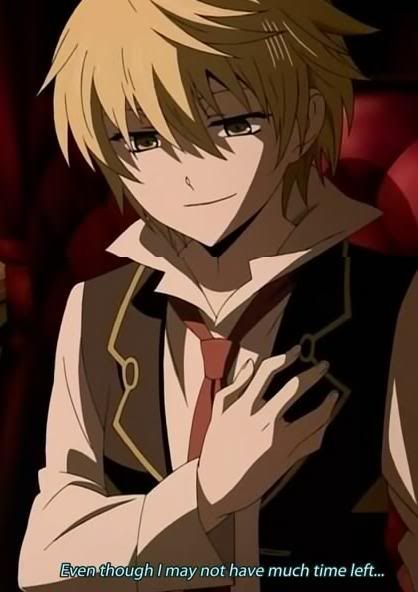 ah, kalo saja XEBEC mau sedikit nekat dan membuat original ending animenya jadi seperti Crhno Crusade...

Pasti bakal epic kalau endingnya begini. Ozu akhirnya sedikit lebih gar dan Alice jadi sedikit ilang ranbou nya. Tapi justru dengan sisa waktu yang semakin menipis dan akhirnya mereka berdua...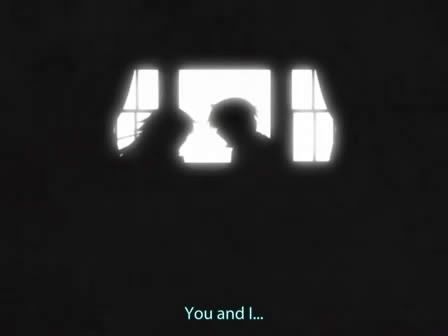 You and I will finally...



ah, what a romantic ending.

OHWOW... what have I done? NOOOO, kalian berdua tidak boleh mati, meskipun adegan saat Ozu dan Alichu terkurung di depan perapian ketika badai salju eps sebelumnya bisa didoujinkan, tapi Ozu masih uke waktu itu. Ozu, jangan mati sebelum melakukannya sebagai semeee!!!