Melanjutkan postingan sebelumnya, saya akan membahas satu persatu ending dan overall impression dari anime-anime yang saya ikuti musim ini.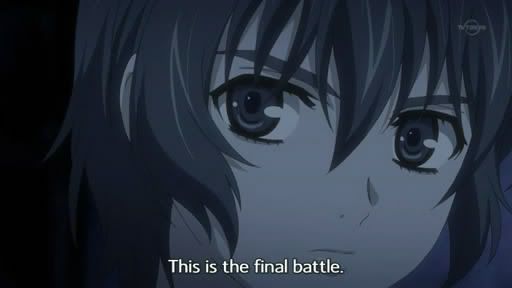 So, finally we've come to the last episoodo of this series. Are you ready, gaeess??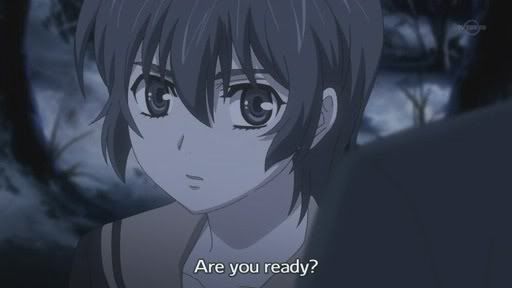 PUT YOUR GUNS ON!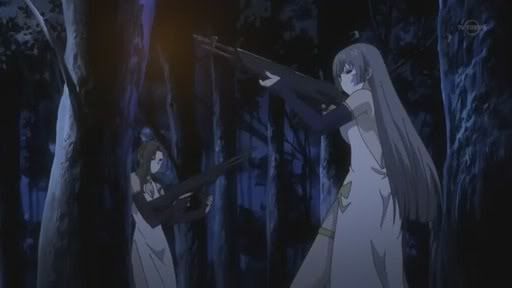 Ratatataatatatatatatatatattaaaaaaaaaaaaaaaaaaaaaa
(btw yang main vn nya saya mau nanya apa di eroge nya ada ero scene sixsome dengan mbak-mbak bertopeng ini?)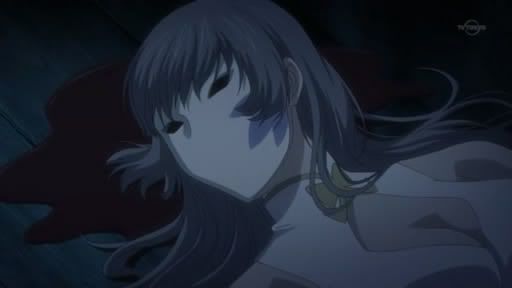 Enemi daon.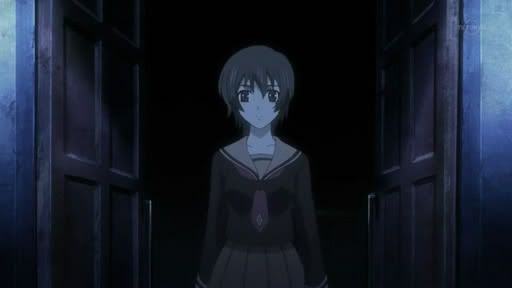 Last stage: versus Saiss Masstaa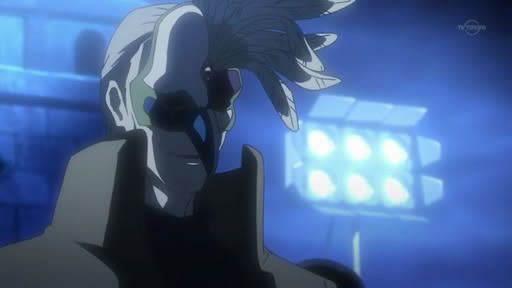 I'm the big cock, I mean, big boss. KUKURUYUUUKKK

FAINAL ROUND! FAIGHTT!

B,B,B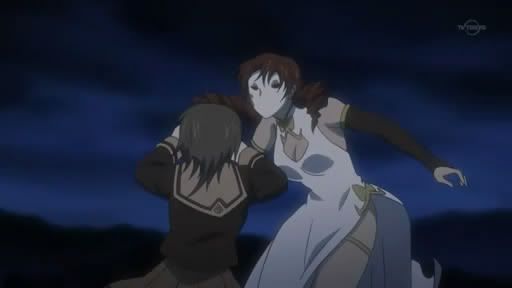 GOOD

depan + A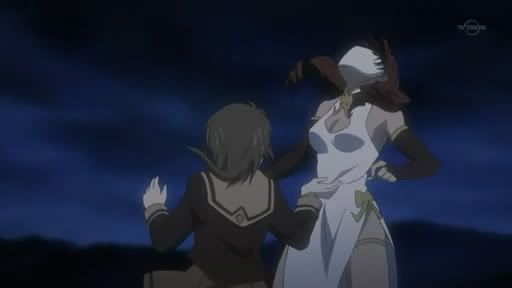 AWESOME!

bawah depan + A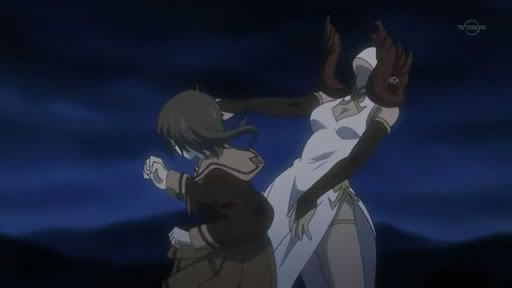 MARVELOUS!!

seperempat lingkaran ke depan + A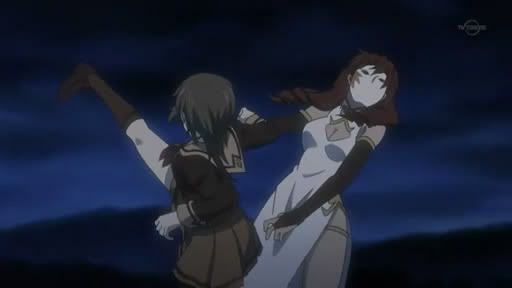 FANTASSTICC!!!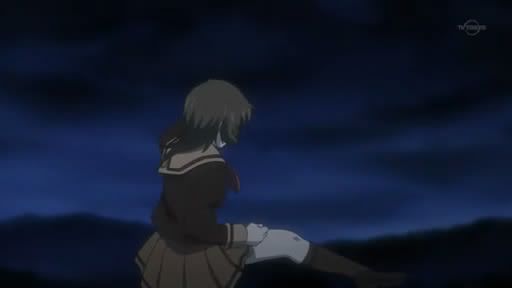 total combo 8 hits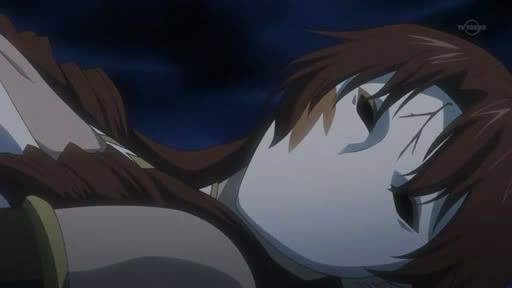 KEI OOOOOOOOO

YOU WINNNNNN!!

HISSATSU! FLYING DAGGER!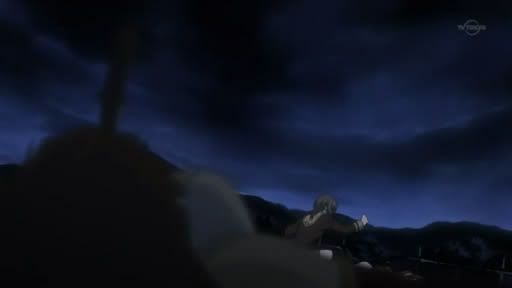 ENEMY DOWN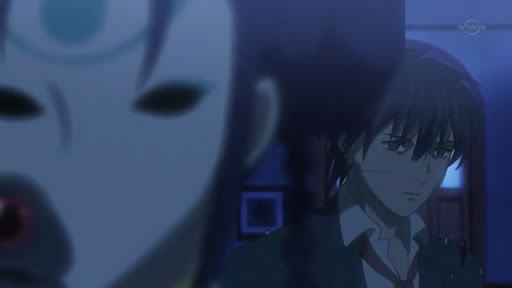 FUCK YEAH, IM A BADASS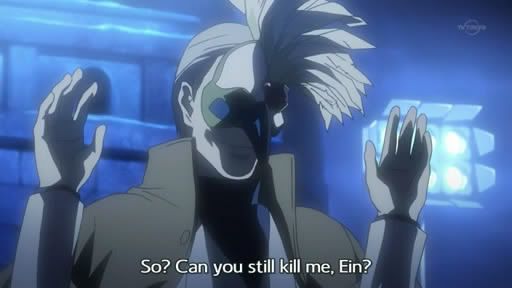 Sais masta main sulap: Pehatikan tangan saya, tidak ada apa-apanya kan?

Assisten sutradara: bos, kita lupa belum bikin angle camera trademark studio kita
Sutradara: wah bener juga, untung lo ngingetin, suruh bagian animasinya ngerotate 180 derajat gambarnya!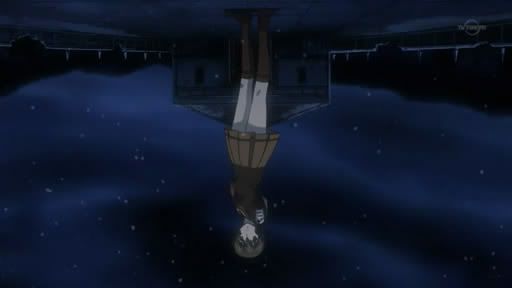 HARDCOARR fans yang nonton: ZOMGGGGGGGG!!!! Kamera BEETRAIN (c)!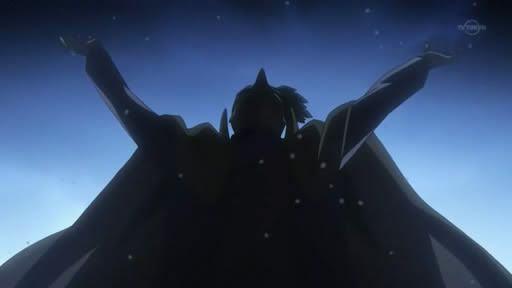 NAZEE BEYATORICHIEEEEEEEEEEEEE NAZZZZEEEEEEEEEEEEEEEEEE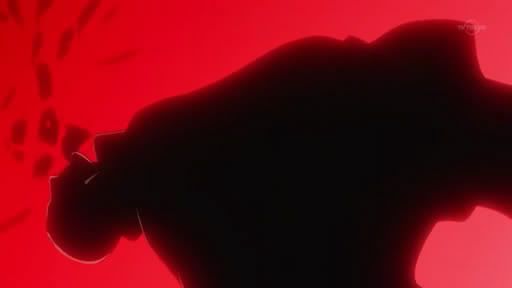 NAZZZ-- DHUORRRR!!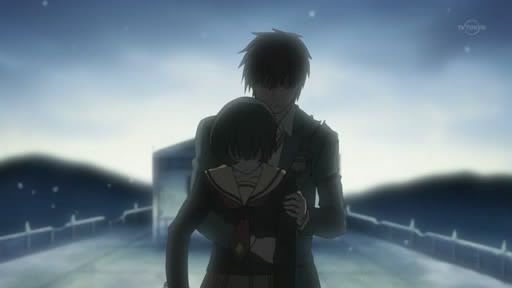 Snow means love (alternatively, snow means saaad)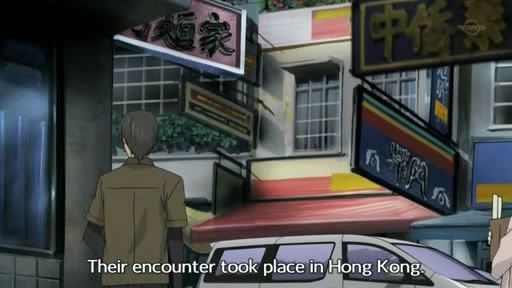 HAH? EREN DARI HONGKONG? XDDDDDD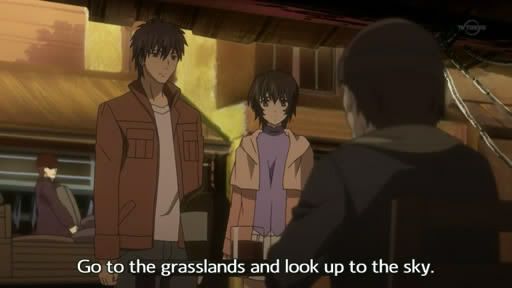 Uh... wat?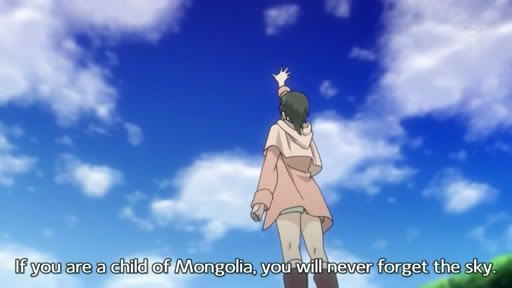 Akhirnya... bisa mudik juga

Lalu adegan sok dramatis yang keren dan blablabla romantisssssssssssssssssssss tapi sayangnya pas adegan yang penuh filosofi of life itu Reiji mau ke belakang. Jadi dia bilang ke Eren, 'Say, tak tinggal dulu ya, mau pipis ni, udah kebelet" dan akhirnya Reiji jalan dan setelah agak tidak lama akhirnya dia menemukan tempat yang sangat dramatis, yaitu di sebuah padang yang menghadap matahari terbenam. Nah pas Reiji mau pipis sambil berfilosofi menghadap matahari terbenam tiba-tiba ada gerobak lewat dan ada suara *psyuu* dan..

UOOHHHHHHHHHHH SHITTTTTTTTT REIJIE!!! REIJIE DIEDDDDDDDDDDDDDDDDDDOMGOMGOMGOMGWTFBBQSWT??!!!ONEONEELVEENLOOOOOOL

but Eren said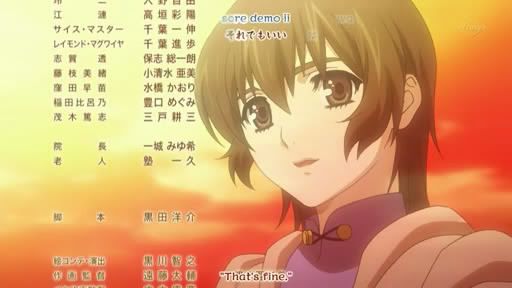 thats fine

and then terdengar lagu punya KOKIA yang super mellow mengharu biru tentang underwear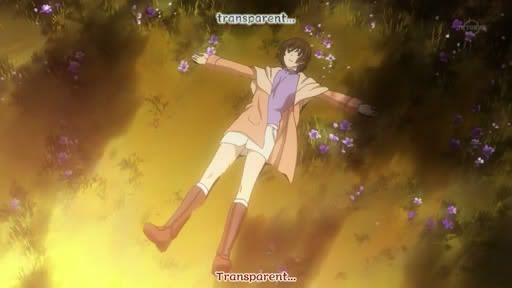 is what happen when you throw a bucket of water toward a girl who's only wearing shirt (though the result is very awesome but this blog recommend you not to try that)

Assisten sutradara: bos, kita belum ngasih scene yang bisa bikin para fans terkesan, yang bikin adegan terakhirnya terasa oh so deeeeeeeeeeepppp dan oh so impactfull dan oh how dark but calm and yasashii, danmenggambarkan trademark kita
Sutradara: wah bener juga, untung lo ngingetin. Suruh bagian background animatornya nambahin gambar peluru di bagian akhir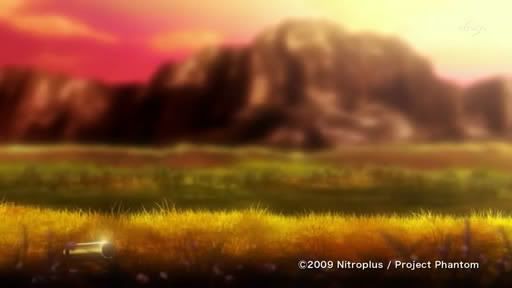 TAMAT


Overall impression dan serius review:
Meskipun saya menulis semua kalimat di atas dengan penuh rasa sarkasme tapi sebenarnya saya cukup enjoy dengan endingnya yang twist dan SAMA SEKALI tidak saya duga. Di luar pertanyaan apakah Beetrain sengaja membuat twist karena memang begitulah adanya atau hanya sekedar supaya endingnya terasa emo angsteh dan ohsodeep, setiap yang mengikuti anime ini pasti setuju jika endingnya membekas (sad ending umumnya lebih susah terlupakan daripada happy end normal). Meskipun sebenarnya tidak perlu yang seperti ini untuk membuat sebuah ending yang meaningful (MADLAX dan El Cazador seingat saya cukup happy end).

Regarding Phantom sendiri, seperti yang saya tulis di review eps sebelumnya, punya potensi paling bagus untuk membahas dunia asinan, maksud saya, asasin, moralitas kemanusiaan, bunuh membunuh dan tetek bengeknya dibanding anime-anime Beetrain sejenis lainnya. Tapi harus diakui jika dalam aktualisasinya, presentasinya paling parah dibanding karya yang lain. Mungkin jika jumlah episodenya diperpendek Phantom akan jauh lebih baik jika dipadatkan dalam 13 eps, dimana dalam tiap episode kadar surprise dan ZOMGLOLPLOTWIST bisa dieksekusi dengan maksimal. Mengenai kualitas grafis dan musik, dua-duanya cukup superb. Kualitas grafis terjaga dengan baik dan meskipun menurut saya di beberapa bagian musiknya agak off namun kualitas beberapa track tertentu dan penempatannya pada beberapa scene lebih dari cukup untuk menutupi kekurangan-kekurangan tadi.

Overall, saya tidak menyesal mengikuti anime ini sampai tamat (ini adalah bahasa saya untuk mengatakan bahwa setidaknya anime ini cukup bagus dalam pandangan saya). Saya akan tetap jadi fanboy Beetrain and still looking forward to their next projects.