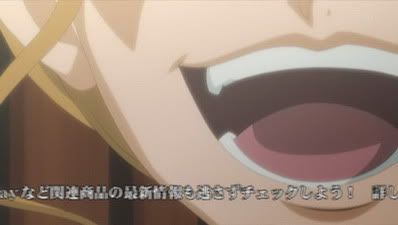 Dengan fluoride dan calcium ganda, mencegah gigi berlubang dan nafas segar lebih lama.
Taukah anda apa saat yang paling tepat untuk menonton Umineko? jawabnya adalah ketika anda di jalan dan pertokoan ketemu couple-couple tidak penting dan saat (hampir) terjadi aksiden karena kesalahan mereka, reaksi cowoknya seperti "Have a mercy on us, dood. You see, if I'm getting hurt then this lady of mine would be sad, and if she's getting hurt then I would mourn instead. So it is better to have you become sacrifice right?"

Dan setelah itu anda menonton di depan layar adegan seperti ini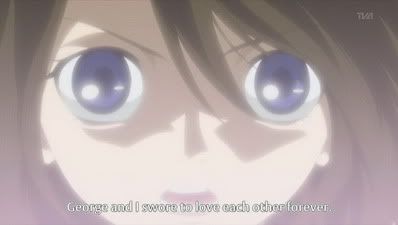 Hancurrkaaaaaaaaaaaaaaaaan XDDDDDDDDDDDDDD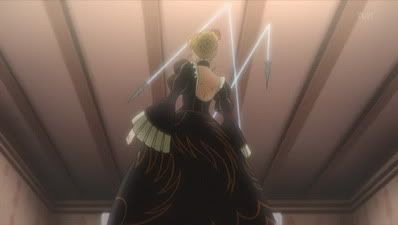 Lalu ada suara ketawa-ketawa yang sangat merdu dan kalimat "IDIOT, MATILAH KALIAN! AHAHAHAHAHAHAHAHAHAHAAAAAAAAAAAA!!!11!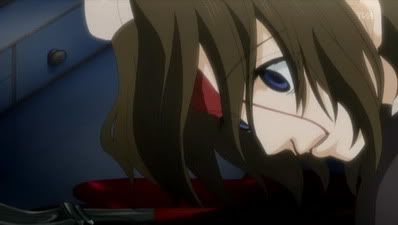 sekali lagi. AHAHAHAHAAHAHAHAHAHAHHHAHHAHAHAHAHHAAAAA
Ooh what a shooting melody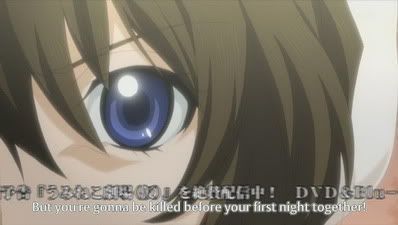 Ya, saya merasa kalau line "impossibile.. dst" di openingnya akan sangat di emphasis di akhir cerita. Seriously, ketika finale Umineko digebyar saya pasti akan terasa seperti dihantam dengan kursi karena ini bukan Jigoku Shoujo. Er.. anda pasti tidak paham dengan apa yang saya tulis, don't mind don't mind.. lets just back to pseudo ero blogging!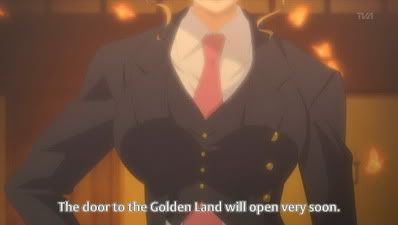 OH YES. OPEN UP!! BUKA, BEATORICHUU! BUKAAAAAAAAA!!XDD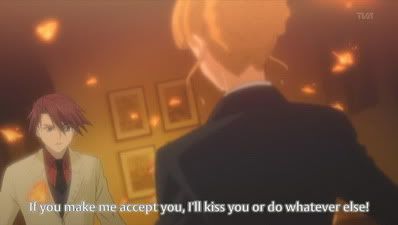 Jika aku menerimamu, aku akan menciummu atau "dan lain-lain" :3
Sebentar, kok jadi seperti love confessionnya Beato ke Batler?
Ternyata memang love confession. Look! They are finally getting married!
Apa itu pengantin laki-lakinya?
Oh lihat! Dia memakai baju pengantin tembus pandang!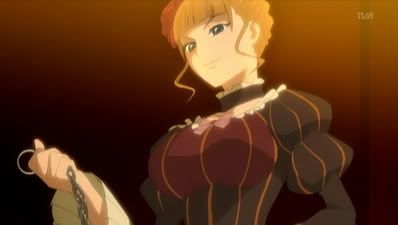 Dan itu pengantin perempuannya? Oh Batler, you lucky bastard.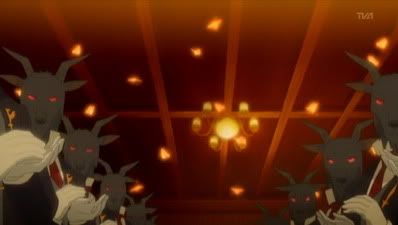 Omedetou omedetou
Omedetou omedetou
Hey Beato, your husbando got a nice ass *heart*
Why, thank you, miss Bernkastella. Do you have a relationship with Iyan Kasela, I wonder?
...hmm terasa jayus +_+

Ayo, semua menari!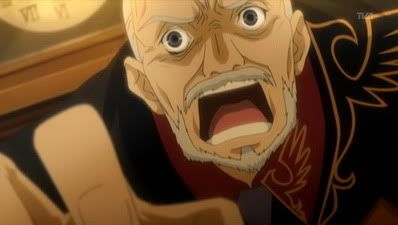 UWOGHHH ENCOKKKUUUUUUUUUUU!!
Rasain, udah kakek-kakek malah ikutan nari.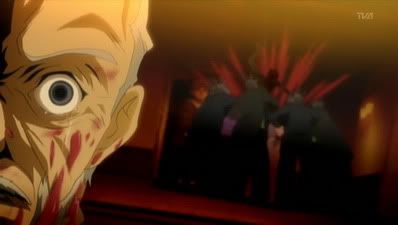 LOOOOOOOOOOOOOOOOOOOOOOOOOOOOOOOOOOOOOOOOOOOOOL
Asli ini screencap yang tetep bikin saya ngakak tiap kali liat. I mean, di belakang sana seperti lagi pada prasmanan dan tiba-tiba ada kakek-kakek muncul ke depan kamera dan bilang "ciluuk baaaa" Benar-benar video rekaman pernikahan yang aneh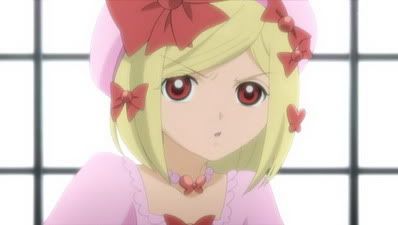 Oke, hardcore umineko fans -tachi, berapa jumlah pita warna merah yang dipakai sama nona yang sekilas seperti karakter dari game Touhou ini?

Let me write a point. Jika Queen's Boing adalah anime dengan nudity explicit pertama (dan jurus susupenghancurlol) yang bisa menembus radar kategori non H, maka Umineko juga mencapai prestasi pertama tapi untuk kategori VERY suggestive theme. Buktinya? semua screencap saya yang berhubungan dengan adegan naked batler ini dihapus sama photobucket.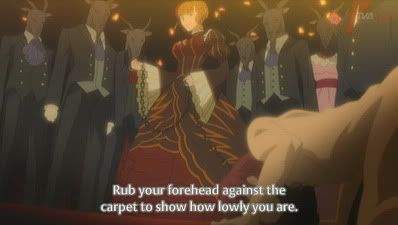 Anda masih ingat dengan kasus MANGKUK NASI PUTIH BERGARIS BIRU dan trik marketing widescreen nya K-ON oleh KyonAni? Nah, di versi widescreen nanti, pantatnya Batler akan terlihat semuanya XD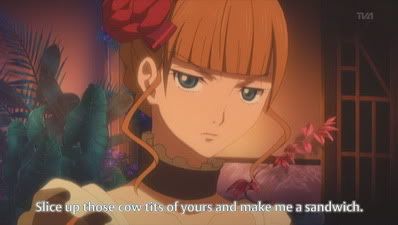 Diperas dulu Batora, biar jadi sandwich dan susuu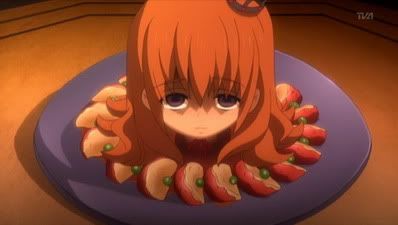 Kepala loli, kepala loli.. ada yang pesen kepala loli?
bawahnya udah ilang tapi mulutnya masih bisa dipake
Actually that was a baaad idea. You see Maria's teeth are sharp,
your p0n0s might get bitten and cut off =_=d
See?