previously on this blog:
1)
Review last eps and overall thought Spice and Wolf II
2)
Review last eps and overall thought Eve no Jikan
3)
Review last eps and overall thought Phantom Requiem of Phantom
4)
Review last eps and overall thought Shugo Chara Doki
5)
Review last eps and overall thought Pandora Hearts
Baiklah, sebagai penutup parade post ending anime musim panas '09 ini, tak lain dan tak bukan adalah the awesome masterpiece Bakemonogatari.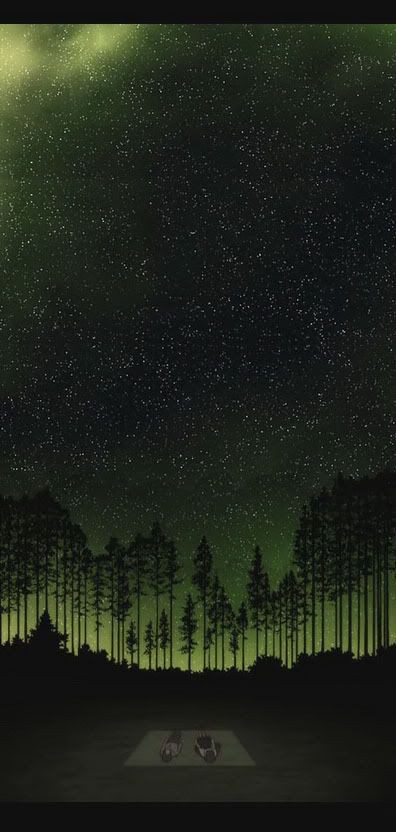 Long long ago, there was a kingdom in the sky. The King of the sky, Tentei, had a daughter name Orihime. She was a young and beautiful girl and her father loved her very much. She spent all her days weaving celestial cloth by the milky way. Her weaving was one of the best in the universe but yet, Orihime wasn't happy. She feared that she would never fall in love; it made her terribly sad. Seeing his daughter in such a state was heart breaking for The King. He decided he must do something about it.

One day, Tentei introduced his daughter to a young handsome man called Hikoboshi. He was a celestial cow herder and lived on the other side of the milky way. The two young people were immediately taken with each other and soon fell in love. To see them so happy rejoiced the king, and he soon allowed them to wed. Orihime was the happiest woman in the universe.

The two lovers spent all their time together; they were oblivious to the world around them. Soon, Orihime stopped weaving and Hikoboshi's celestial cows stranded all over the sky. Seing this, the king of the sky got so upset that he sent Hikoboshi back to his side of the milky way and forbidded the lovers to ever see each other again.

Orihime was heartbroken. Now that her love was gone, she spent her days and nights crying. Seeing his daughter grieve all day broke Tentei's hard. Since he had a soft spot for his lovely Orihime (and since no work was getting done anyway) he decided to allow her and Hikoboshi to meet once a year, on the 7th of the 7th month. There was, however, one condition: Orihime had to finish her weaving first. Grateful, Orihime got back to work immediately.

On the night of the 7th, Orihime was ready. She went to the side of the the milky way and saw Hikoboshi on the other side. She would be in his arms soon! Unfortunately there were no bridge over the milky way, and the princess could not cross over. Orihime started to cry again. She cried and cried. She cried so much tears that a flock of magpies flew up to the milky way and promised to make a bridge for the lovers to cross overs each year. Only, they would not be able to come on cloudy nights. The lovers accepted and the magpies created a bridge with their wings. Orihime crossed over to Hikoboshi.

Since that day, every year on the night of the 7th day of the 7th month, Hikoboshi and Orihime are reunited.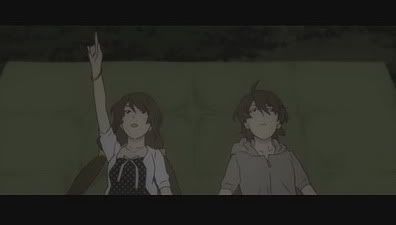 There are two more alternate stories I've found while browsing for the material for this post

But whichever the story varies, I feel that there's always a slight of hint that it is about



career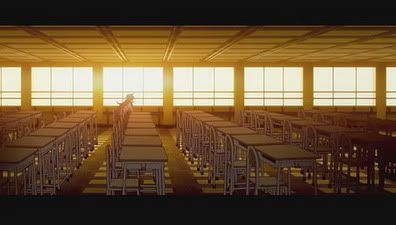 versus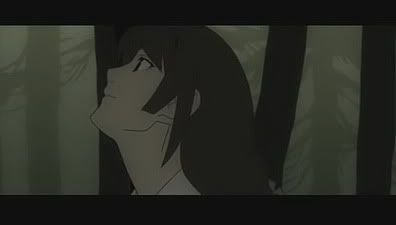 romance
and in this superawesomephenomenal SHAFT creation,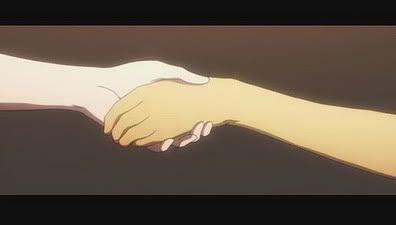 romance wins, in an epic level
So, from where do I must start? sebentar saya benerin kaca spion dulu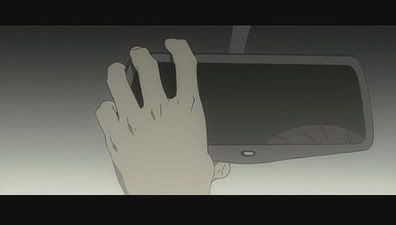 I've never seen my daughter this happy in a long time.
more like,
I've never seen my daughter this happy since I bought her her favorite toy.
Please, take care of my daughter, Araragi-kun.
also fixed,
Please continue becomes her favorite toy, Araragi-kun.
Ah, sebelum saya menulis lebih lanjut, tentu saja semua fans anime ini tahu jika animenya masih belum selesai. Ada tiga episode khusus untuk ditayangkan di web, yang masih belum jelas apakah akan mengadaptasi Kizumono ataukah Nisemono, tapi saya merasa manapun yang akan diambil, kecil kemungkinannya Nona Senjogahara akan keluar lagi, atau mendapat air time yang layak.
Bakemonogatari is yet another masterpiece of freaky romance parade made in Shinbo Akiyuki. It has somewhat familiar tune and rhytm with another materpiece, Sanoyara Zetsubou Sensei, Ef, Le Portrait de Petit Cossette and Tsukkomi, I mean, Tsukuyomi Moonphase. Tentu saja setiap karya memiliki keindahan dan daya tarik sendiri-sendiri. Banyak pengamat anime (baca: otaku) berpendapat jika Bakemonogatari punya kemiripan paling dekat dengan SZS namun di mata saya gaya pengambilan close up wajah dari bawah dan angle panorama kamera Bakemono paling mirip dengan Petit Cossette. Bahkan berani sumpah, feel yang saya dapet setiap kali melihat adegan Hanekawa berbicara dengan Araragi sangat persis dengan adegan dimana Mataki berbicara pada Kurahashi (baik BGM maupun pengambilan adegan, muirip buanget, dan kebetulan rolenya juga pas, dimana Kurahasi/Araragi adalah tokoh utama, Hanekawa/Mataki adalah teman dekat tokoh utama yang kalem dan Cossette/Senjougahara adalah, dalam tanda kutip, setan). Namun visual bukanlah segalanya, poin utama yang paling menarik dari anime ini adalah dialognya. Nisio Isin adalah light novelist yang terkenal oleh kepiawaiannya dalam bermain kata-kata (lihat saja pemilihan nama penanya yang bisa dibalik-bolak). Di dalam Bakemonogatari, semua percakapan mengalir dengan flow yang comfy, ditambah dengan karakter Senjougahara yang lidahnya lebih tajam daripada cutternya (didukung dengan
kemampuan seiyuunya yang sangat menakjubkan
) menjadikan adegan percakapan dalam Bakemonogatari sebagai verbal sparring scene yang TAK ADA DUANYA DI ANIME MANAPUN. Tentu saja saya aware dengan verbal sparring dalam Haruhi dan Spice and Wolf. Namun Kyon lebih sering mengomentari kegilaan Haruhi dalam bentuk narasi atau monolog, sementara percakapan antara Horo dan Lawrence lebih tepat jika dikatakan bertukar pikiran daripada sparring.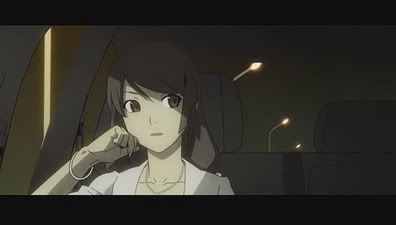 jika blog ini ditulis oleh Senjougahara, saya jamin hit nya bakal
OVER NINE THOUSAAAANNNNDDDD

Saya tidak akan menulis betapa epicnya isi episode ini dengan menspoiler bagaimana Nona Senjougahara meraba-raba bagian bawah Ararararagi, atau kencan pertama mereka yang ekslusif. Model potongan rambut Senjougahara yang berubah dua kali dalam satu episode (dua-duanya powerful dan salah satunya adalah TWINTAIL!), verbal sparring scene yang paling intense sepanjang serial ini, atau perbincangan Araragi dengan calon mertua yang setengah LOOOOOOOOOOOOOOOOOOOOOOOOOOL dan setengahnya oh.. wow. Then again, jika kalian adalah penikmat setia anime ini, bisa dipastikan jika kalian telah menonton episode ini berhari-hari yang lampau.

Saya pikir Bakemonogatari sangat merepresentasikan karakter "that kind of anime", istilah bikinan saya untuk mendefinisikan anime-anime di ambang batas dunia per-otaku-an dan realm manusia-manusia normal. "That kind of anime" adalah sebuah anime yang memiliki kualitas sebagai niche-bait atau gampangnya "nyeleneh", sulit direplikasikan ke dalam bentuk/form entertainment lain (tapi bukan berarti tidak mungkin) dan hanya dapat diapresiasi secara maksimal oleh anime fans tanpa membawa the foul smell of "tontonan para cowok yang cuma menyukai karakter fiktif dua dimensi" things. "That kind of anime" adalah judul-judul yang membuat fans anime bangga sebagai diri mereka. Tidak harus mempunyai atmosfer moe/bishoujo. Jika saya harus membuat analogi, mungkin seperti musik classic yang hanya bisa dinikmati kalangan tertentu tanpa mendegradasikan opini terhadap kalangan tersebut. Bweh, tambah ngaco saja saya nulisnya. Here, have some lol for a wash.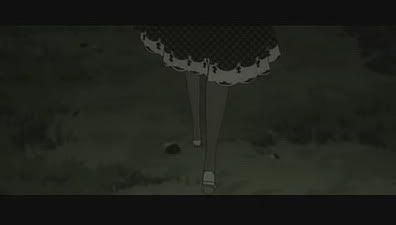 say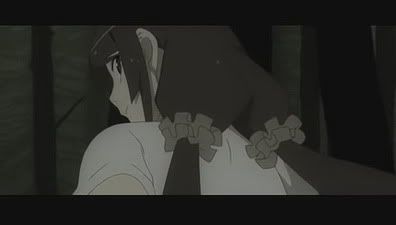 hmm?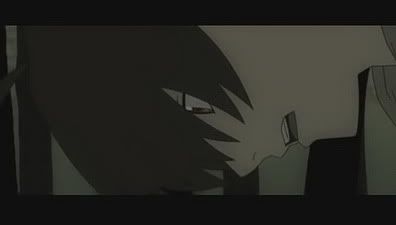 Ara: kita kan sedang gandengan tangan kan, ya?
Senjou: ya.
Ara: kalau begitu bisa jelasin...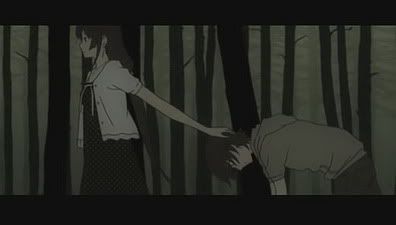 ...sejak kapan tanganku pindah ke kepala?
trivia:
1)FASCINATIOOOOOOOOOOOOOOOOOOOOOOONNNNNNNNNNNNNNNNNNNNNNNNNNNNNNNN

Fascination atau 蕩れ (tore) adalah konsep "moe" baru yang dipaparkan oleh Senjougahara. Pada kata tersebut terdapat kanji kusa (rumput) di atas kanji tou (hot spring), sementara pada kanji moe hanya memuat kanji rumput saja. Menurut nona yang mempelopori pemikiran ini, konsep tore adalah satu tingkat lebih tinggi daripada moe dan nona tersebut berharap konsep ini akan segera populer pula di kalangan khalayak otaku pada umumnya. Araragi mensupport ide ini dengan menyatakan dukungannya sebagai jawaban pada saat Senjougahara menyatakan perasaannya.
Menurut saya pribadi moe adalah konsep usang yang meletakkan posisinya pada batasan kabur cute dan innocent only want to protect without lust things. Ini tidak hanya ribet dalam mendeskripsikan tapi juga tidak jelas. Maksud saya, jika memang demikian kenapa ada doujin/anime ero loli? Kalau begitu, moe itu munafik dong. Sementara tore adalah konsep baru yang terbuka pada konotasi lust/sexual, juga mencakup chemistry, affection dan intellectualship (ship as in skinship) relation. Its truely a fascinating concept, memang. ..meskipun sepertinya konsep ini hanya akan menjadi meta dan tidak akan populer seperti yang Senjougahara harapkan.
2) Di novel aslinya, warna rambut Senjougahara adalah ijo (aughh), untunglah SHAFT bertindak tepat dengan mengganti warnanya menjadi ungu. Kenapa ungu? karena ungu adalah warna alien, warna yang mempunyai otherworldly feel, pas banget dengan karakter Senjougahara.

SCORING
PLOT
CHEMISTRY: A++
CHARACTER: A++
CHEMICAL PAIRING: A++
SERVICE: A+++
VISUAL: A+
MUSIC: A++
OVERAL: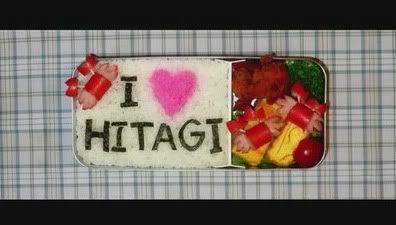 AAAAAAAAAAAAAAA++++++++++++++++++++
Bonus epilogue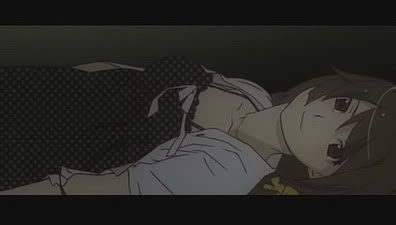 sorekara, Araragi-kun?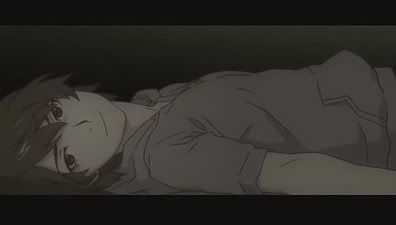 what?
why don't we have a kiss?
sorekara, Araragi-kun?
?
why don't we have more than a kiss
...you asked for it
I don't ask, I just giving an offer
when coming from you, offer and order are no differen't, you know?
..5 minutes later
*
cue to various moan and naughty voices
* (please use your imagination)
Aahhn
Araragi-kun, why are you choosing the most common
and overused position to start?
s-shut up
*
cue to more intense moan and naughty sound effect
* (again, please use your imagination)
Senjougahara, this time, why don't you try on the top?
I see, as a dominating tsundere type that position is the most favored by uke guy like you
..how can you still genre savvy-ing in the middle of this?
in the middle of what?
...whatever just get on top please
fufufu, Araragi-kun, you're so funny
Aahhnn Araragi-kun.. it goes so deep...
*
cue to even more intense moan and naughty sound effect
*
(this time, use wilder imagination than before)
if I recall correctly, this position isn't that popular, is it?
what are you based your statement from?
Ahhh, Senjougahara, I can't see your face from behind
you're so vulgar, Araragi-kun, how can you ask to look
at your girlfriend's face when she's in state of arousal?
t-that's not what I mean
fufufu, you're so cute, Araragi-kun
Sorekara, Araragi-kun, should we switch to that legendary position?
..whatever you say.
harder, Araragi-kun!
Ahhh that's the spot, Araragi-kun, faster!
Ahn Araragi-kun! Araragi-kun I'm g-going I'm going to...
Nine month after that, Araragi got pregnant, then he gave birth to a healthy boy, they gave him name Kyounosuke. Kyounosuke mewarisi lidah tajam ibunya dan sifat uke ayahnya. Saat berkunjung ke rumah bibinya, Kyounosuke memperoleh nama panggilan baru yang akhirnya populer. Sedemikian populernya sampai ketika menginjak SMU seluruh temannya lebih mengenal dia dengan nama pangilannya, Kyon. Rupanya, sama seperti ayahnya, takdir untuk bertemu dengan cewek aneh pun dialaminya. Araragi Kyounosuke bertemu dengan gadis bernama Suzumiya Haruhi dan kisah EPIC SAGA ini pun berlanjut.