Ah tapi sebelum itu, let me review Phantom of The Phantom of The dulu. Cepet kok. Review dulu ya,
Phantom
eps 19
Recap. Ohmygod BeeTrain?? what the hell?? Due to recap, tidak banyak yg bisa dibahas so just go ahead and enjoy this Zwaai the gigolo pic.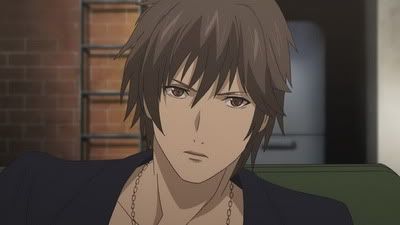 oh yeah..
Ah salah ding, ada sedikit progress kok. Cal ternyata tidak tewas (seperti yang diduga) dan Saisss Masstaaa tiba-tiba datang dan memprovokasi. TARUHAN NTAR CAL NYA PASTI DIBIKIN ASSASIN SAMA DIA LAGI TERUS TARUNG LAWAN ZWAII DAN ERENNNNNNN!! PARAH BEETRAIN PARAH KALO PLOTNYA KAYA GITU... OTL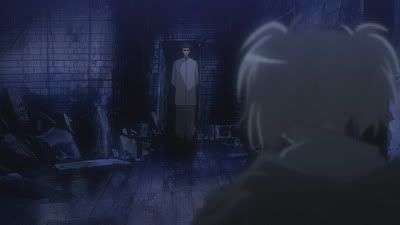 NET EPS: WTF JOSHIKOUSEI?
ERENN MENJADI PELAJAR SMU DAN HIDUP SERUMAH DENGAN ZWAAIII?
HAEEEEEE?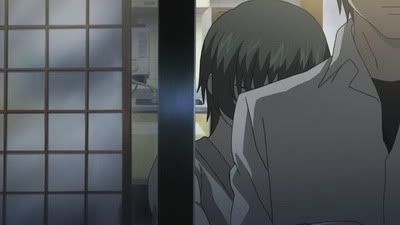 AH SUDAHLAH ANIME INI MEMANG TIDAK UNTUK DITONTON
DENGAN EKSPEKTASI NOIR ATAU HACK//SIGN
Horo The Waifu
eps 05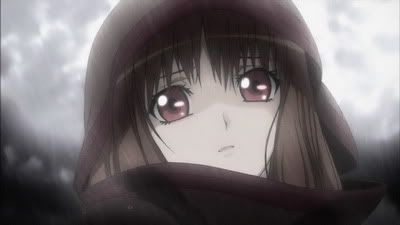 Ada yang kena charm adegan ini juga? kalo ada angkat tangan. Satu dua tiga...
watt? its over nine thousaaaaannndddd

And oh man, onee-san ini makin lama makin keren saja.
Lawrence: Apa ada legenda tentang manusia yang menikah dengan dewa?
Hawtie onee-san: Ada
Lawrence the merchant: Waaaa..
Hawtie onee-san: Tuan Lawrence, anda sedang terburu-buru, bukan?
Amargo lagi ono ..err perayaan ki boso jowo ne opo? dang, kok bisa lupa sih saya, wong-wong ing kutho podho lek-lekan. Mark takon marang Lawrence, "Piye dab wis entuk durung wong sing bakal toktuku watu ne, nek ora cepet mengko bojomu selak digondhol Amati lho".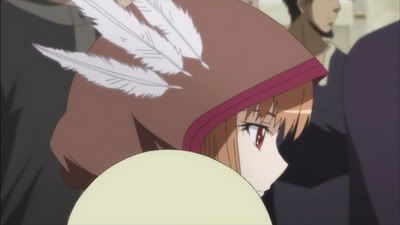 Panas bara api membakar tubuhkuu~~ Lebih panas lagi ooh terbakar hati
wakakakakak
Now for the real review. Seperti dugaan saya, Lawrence memang mau menimbun pirit, tapi bukan supaya harganya jadi naik, tapi justru untuk menjatuhkan harga dengan cara melepas ke pasar kalau harganya sudah naik sampai ke titik X. Tapi dia harus membaca timingnya, karena kalo terlalu cepat maka harga belum akan sampai ke titik X dan jatuhnya harga tidak akan ngefek besar ke turunnya nilai pirit yang dimiliki Amati. Dan kalo terlalu lambat, Amati bisa mendahului, akibatnya pirit Amati lah yang akan terjual di pasaran. Ini pertarungan dimana kedua pihak salng menunggu celah untuk melepaskan serangan ultimatenya masing-masing. OHMYGOD TERNYATA BERDAGANG SAMA SEPERTI DUEL SAMURAI! LOL. Di luar dugaan di eps ini masih belum dimulai pertarungan dagangnya. Episode selanjutnya 100% dijamin rame!