EPISODE LIMA UMINEKO MULAI MENGGILA DENGAN INTENSITAS DI LUAR KENDALI. Saya bahkan menunda ngeblog postingan ultah gara-gara pengen ngereview episode ini cepet-cepet.

REAKSI SAYA WAKTU MENONTON: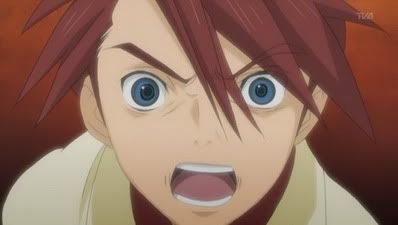 WHAAAAT THEEEEEEEEEEEEEEEEEEEEEEEEEEEEE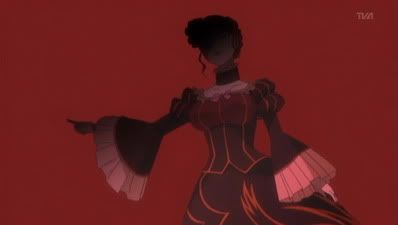 OHSHI- the witch is comin' for real! everyone starts fappin!
FASTER FASSTEEEEEERRR!!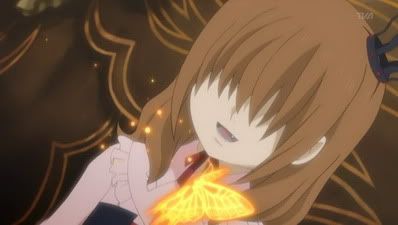 CAPTAIN, THERE IS A GOLDEN BUTTERFLY IN OUR SHIP!
A WATTT?
A GOLDEN BUTTERFLAAAY.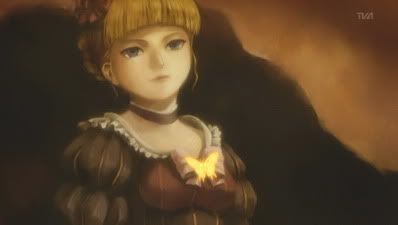 OHSHI- KILL IT! FIRE IN DA HOLE!
CAN NOT CAPTAIN! THE GOLDEN BUTTERFLY
IS RESISTANT TO BULLET. OH.MY.GOD.
WHAT HAPPEN?
THEY'RE MULTYPLYING!! THE GOLDEN BUTTERFLY IS NOW OVER NINE THOUSAAAAAAAAAND!!!!
BAD END.
halo adik kecil, namanya siapa?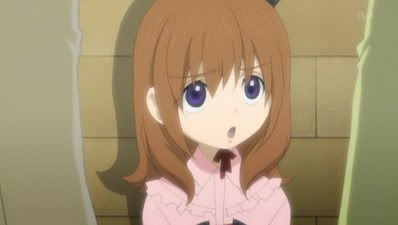 "Maria"
"Dik Maria, tadi liat Mbak Beatrice lewat sini nggak?"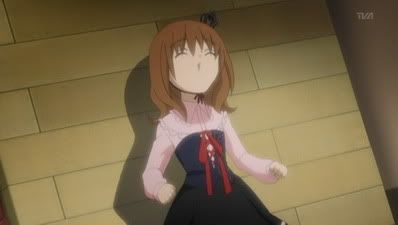 UUuuuuUUUUUuuUU Liat!!
tingginya segi~~~ni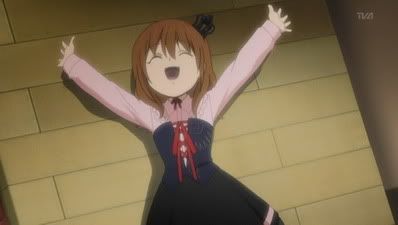 dan besarnya segi~~~~ni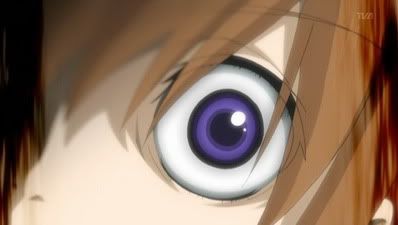 sekarang tatap mata saya baik-baik! tatap mata saya baik-baik!
jawab pertanyaan saya
apakah anda lebih memilih loli yang sering kesurupan ini?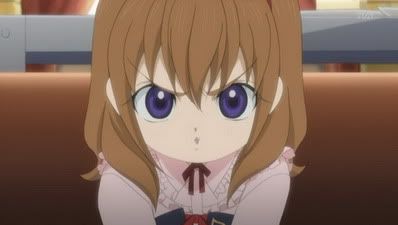 witches exist! UUUUUUUUuuuuuuuuuuuuuuuu
ataukah anda lebih memlih maid yang... (isi sendiri titik-titiknya)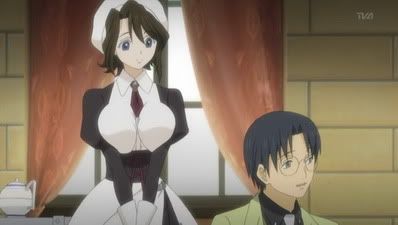 jawab: BEAAAAAAAAATTTTTTTTTTTTTTORIIIEEE
EEEEEEECCCCCCCCCCHIIIIIIIIIIIEEEEEEEEE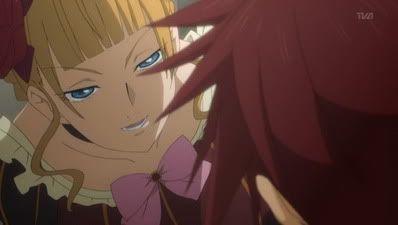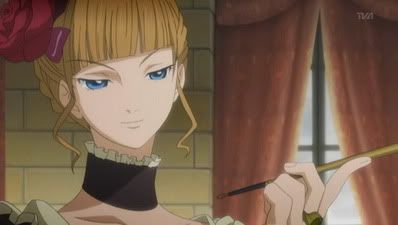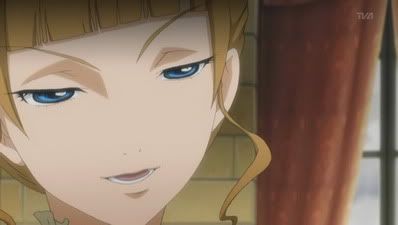 dan.. hey, Rika clone, or.. whatever she is, I don't accept spoiler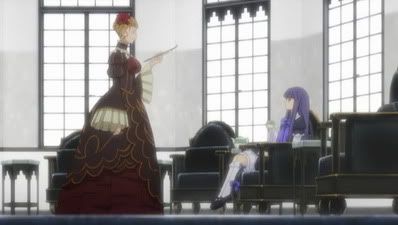 Beattoriecchie (B): Gimana kabar teman kita yang di Nishinomiya?
Faber Castel (F): Oh, dia masih muter-muter di bulan juli-agustus, gara-gara cowoknya belum bikin pe-er
(B): Wah jadi anak smu memang banyak kerjaan ya, lha kalo temen kita yang di Niohira?
(F): Wah itu lebih gawat lagi malah, denger-denger katanya mau cerai sama suaminya
(B): O iya tho?
(F): Iya, katanya sekarang malah lagi deket sama, siapa itu namanya, Amati?
(B): Ooo.. yang pedagang muda itu?
(F): Bener, malah sampai bikin kontrak pake cap jempol darah juga
(B): Suaminya itu yang pedagang itu tho, yang jualan paku?
(F): Iya, yang kemaren baru aja kena kasus recehan perak Trenni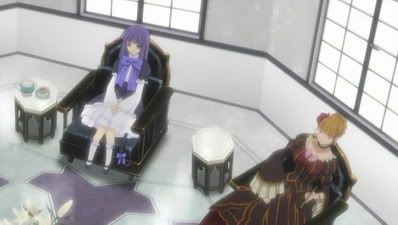 (F): Ngomong-ngomong, tehnya ini enak banget lho, jeng.
(B): Iya, itu baru aja beli di pasar tadi pagi aku
(F): Ini yang lain kok malah belum pada dateng ini gimana tho, kapan mulai arisannya kalo gini caranya?

Kebalikan dengan Umineko, Horo episode 4 sepii. Ya tau sendirilah kalo cewek lagi ngambek
hebat, tanda tangan seorang dewi memang beda
Expect slow sub for Horo karena dijamin banyak yet another perdagangan dan ekonomi and speed sub for umineko, setelah saya selesai brainstorming dengan translasi istilah-istilah baru.

oh dan satuu lagi,
Yth. Studio Deen
Dengan ini saya memberitahukan jika anda telah melakukan kesalahan sekali lagi. Setelah dulu salah menggambar adegan menyilet tangan (yang benar membujur, bukan melintang) di Higurashi, sekarang anda salah menggambar bagaimana seharusnya seorang ojou-sama minum teh menggunakan cangkir. Ini hal yang biasa terjadi tapi saya tidak rela kalo para Ladies di Umineko jadi ikut-ikutan kena sindrom salah yang sudah kaprah ini.
Cara memegang cangkir ojou-sama style yang benar adalah


Jari tidak boleh masuk, cangkir dijepit dengan ibu jari dan telunjuk
seperti ini
nah kan? susah tho? siapa bilang jadi ojou-sama itu tidak butuh tenaga?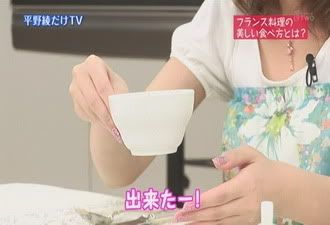 Yak, begini. Tolong diperhatikan buat yang mau jadi mistress saya, LOL.