Welcome dan selamat datang, kita bertemu lagi dalam postingan recap anime yang ditonton (malam) minggu ini. Meskipun saat anda membaca ini pasti sudah bukan malam minggu lagi, karena saya ngepostnya hari minggu, hohoho. Anyway, kali ini, tidak seperti minggu lalu, ada banyak episode yang menyenangkan, dan ini berarti akan banyak gambar screencap bertebaran. Jadi persiapkan bandwith anda, bagi yang miskin dan berquota seperti saya. Ready? let's dance.

Phantom Requiem for The Phantom Requiem for The
eps 17
Yosha, akhirnya, setelah episode-episode dengan loli kita kembali ke menu utama, Ein/Eren/Ellen whatever is back! Diiringi dengan bgm yang oh so angsteeh membuat aura saat adegan ini menjadi so dramatic!


Eren.. masaka.. ikite... demo... naze da... NAZE NANDA EREEENN??!


artinya: Eren.. kenapa.. kenapa... kamu nggak pernah sms lagi?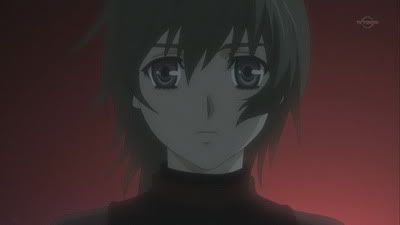 Eren nante yobanaide. Watashi wa Ein, ima mo.. mukashi mo.. tada no Ein
artinya: Sori, gw ganti hape (dan baju juga, btw bajunya yang sekarang jelek, its not
so "emphasizing" anymore) karena yang dulu kelelep terus konslet waktu jatuh di laut, nomer lu ilang.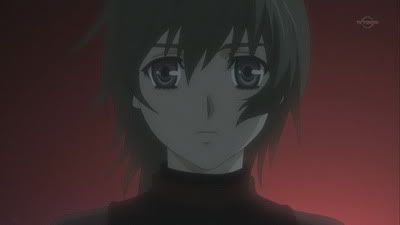 Hayaku nigenasai, inferno wa sugu ni anata wo itte kuru


translasi: Zzzzzwaai, eh salah, Reiji, kita kan sudah putus sejak empat episode kemaren. Sekarang takdirmu adalah menjadi pedo. Babai, gw mau menghilang dengan keren dulu, sampai ketemu besok deket-deket episode terakhir *terdengar suara gerbong kereta terpisah kaya di final fantasy delapan*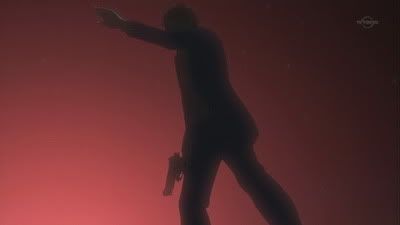 Nooo.. Ereen.. COME BAAAAAAAAAACCCKKKKK

Aitsu ka... aitsu kaaaaaa.. SAISSSU MASSTAAAAAAAAAAAAAAAAAAAAAAAAA!!111111111

Bwahahaha, banzai! Anime ini akhirnya kembali lagi ke jalan yang lebay XD

Then suddenly! backstory!! wait wait, dare, kono bishoujo?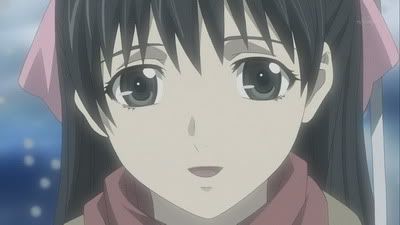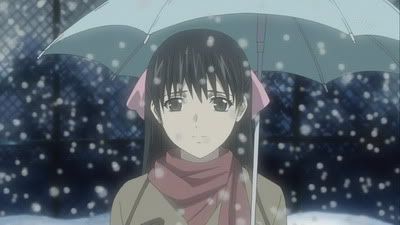 Dan tiba-tiba a random imouto chara appear supaya ntar kalo karakter yang bersangkutan mati adegannya jadi lebih dramatic dan emosionale.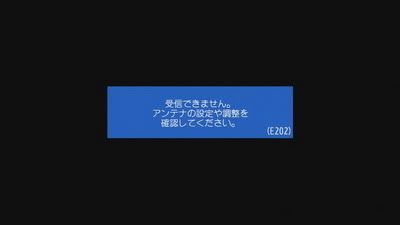 Dan tiba-tiba.. what the? opo iki? gangguan teknis?
LOL wah koplak raw provider e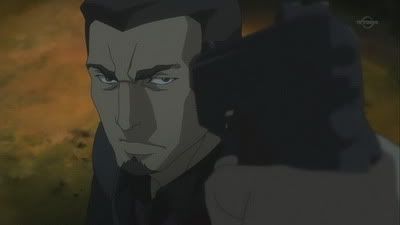 Nah kan, benar yang saya bilang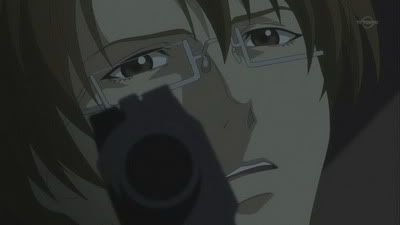 Sorry, tapi karena gw, satu) berkacamata, dua) pendiam dan tiga) orang yang paling setia di pihak musuh, maka sebagai tokoh emo berkacamata gw harus melakukan some awesome plot twist and shot you. OHNOEZ IRONY!

DOR.



Dan episode ini berakhir dengan scene klise kebakaran loli. I don't think she's dead though.



Aah, benar-benar ilang sekarang ciri khas Beetrain nya. Oh well, kita tonton saja buat hiburan. But seriously I hate Eren's new look Kembalikan those so-thight chinese dresss yang meskipun nggak nyambung tapi setidaknya lebih enak diliat daripada yang sekarang.





Shugo Chara! Doki!!

eps 93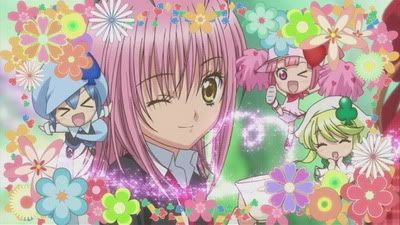 Man, I really love the new op.
Dengan beat marching band, lagu ini harusnya dikasih judul Mars Shugo Chara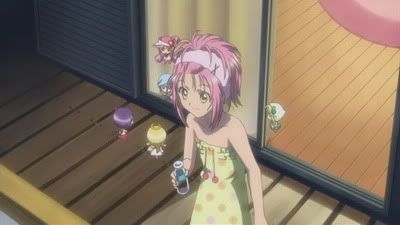 And Amu-chan is flat. But don't worry, she'll grow just fine, cos she likes to drink miruku.



Seperti yang sudah dipreviewkan di eps lalu, episode ini adalah episodenya Utau (yay!) yang berarti akan ada banyak moment dengan Utau sebagai fokus utamanya.





the twintail tsundere is back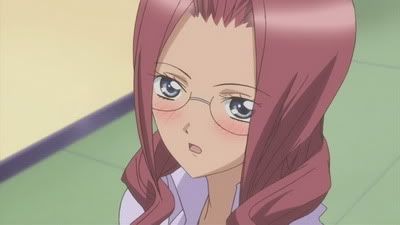 Dan jangan lupa, ada Utau berarti ada manajer onee-san ini juga :3



Plot-wise... uh, tidak ada yang berarti sebenarnya, its just an episode dedicated to the re-raising of Hoshina Utau. Dengan kembalinya Utau berarti satu lagi karakter yang sudah siap untuk ikut bertarung melawan final boss. Kemungkinan Kairi tidak akan ikut (kalo diliat dari karakter yang ada di frame terakhir opening songnya, di sana nggak ada Kairi, kasian the glasses bishie is beng left and forgotten. haha not that I care though, LOL!), lalu setelah Ikuto sudah tidak emo lagi, baru semuanya bisa versus boss terakhir ala persona. Dan final bossnya mungkin bakal kalah setelah kena serangan gabungan dari semua orang (O RLY?) And the embryo? what embryo? we don't search embryo,

WE MAKE IT

.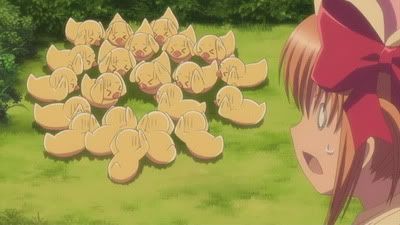 Kecuali satu ini, tentu saja. Its kinda funny watching Yaya's fail attack, though.

Spamming with Utau awesomeness nao.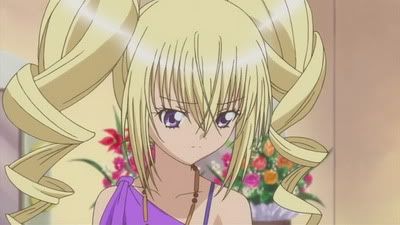 twintail upgraded to twindrill
ATT 60 -> 62
MGC 80 -> 85
CHARM 100 -> ∞



Angel Cradle.. SUPER AWESOME MOVE,
makes ALL opponent sleep, 100% works, NEVER fail!
(off course it never fail, everyone wants to sleep with Utau)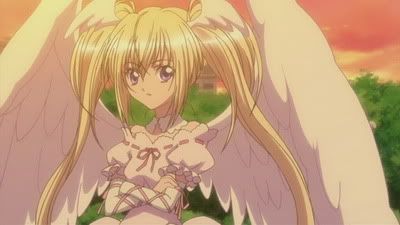 heck even Amulet HAATO can't match Utau's fluffy wings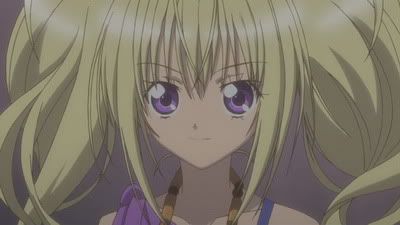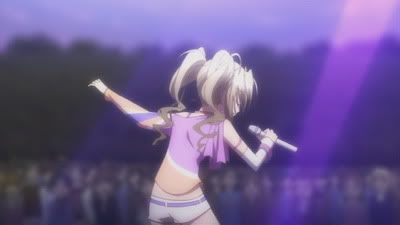 dan tentu saja character songnya dia paling bagus,
vocalnya juga mendukung, secaraa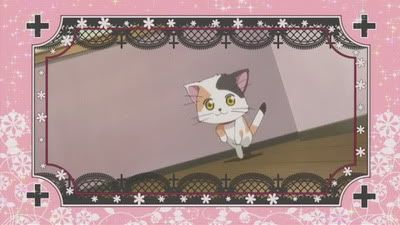 next episode is neko;
I know its not important but hey, its cute



Bakemonogatari/Ghostory/Kisahantu

eps 4




Hohohoo.. saya baru sadar habis liat di indowebster, ternyata judul anime ini bisa dilokalisasi dalam bahasa nasional tanpa mengurangi efek kekerenannya. Isn't that awesome?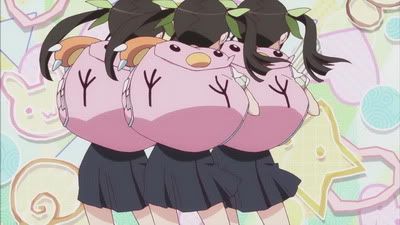 Openingnya sekarang, mengikuti arc characternya, jadi supermoe ala kigurumix penuh dengan loli fanservice dan segala sesuatu yang bisa ditemui di akihabara setiap dua meter perjalanan.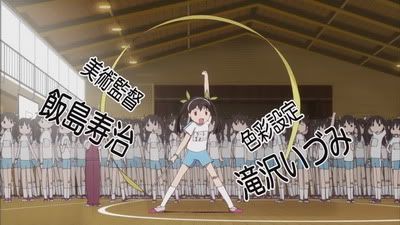 reaksi saya kira-kira seperti ini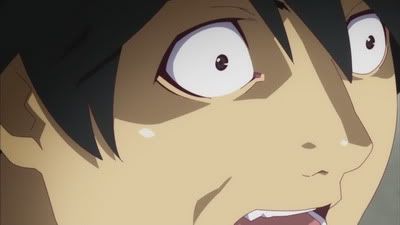 Dan masih banyak lagi hal-hal yang membuat ekspresi saya seperti itu, tapi kalo ini tidak berhubungan dengan loli, lebih karena anime bikinan shaft, seperti biasanya.Misalnya;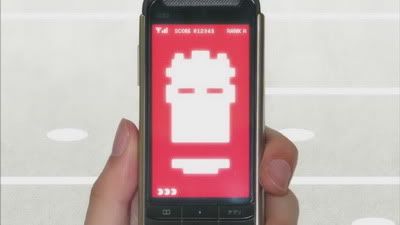 a talking bumpy p0n0s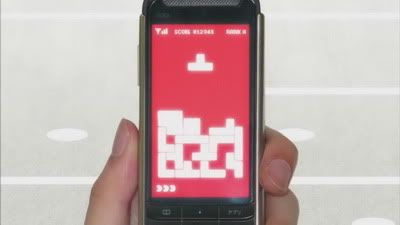 and Tetris

and some other crwoning moment of funny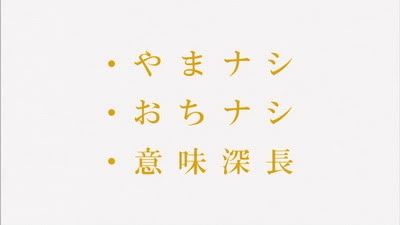 arararararagi

: your imagination is higher than those yaoi fangirls

the meganekko stereotype but not a fujoshi

: yaoi?

arararararagi

: it stands for no climax, no punchline AND SO DEEP!

the meganekko stereotype but not a fujoshi

: wow that sounds like a bullshit


LOL! YET ANOTHER GENIUS LINE!



Begini penjelasannya kalo anda nggak dong. Seperti yang sudah 90% manusia bumi ini ketahui, yaoi stands for YAma nashi, Ochi nashi, Imi nashi, which means no climax, no punchline, NO MEANING. Tapi Araragi mengubahnya jadi YAma nashi, Ochi nashi, Imi shincou, secara singkatan masih sama tapi secara arti yang terakhir 180 derajat bedanya. Maybe its to mock fujoshi who thinks that yaoi is

SERIOUS BUSSINESS!

Dan yang lebih lucu lagi, the meganekko responded with a sentence that has

two meaning

, entah yang dia maksud bullshit itu yaoi nya atau singkatan bikinan Araragi.


and here's another: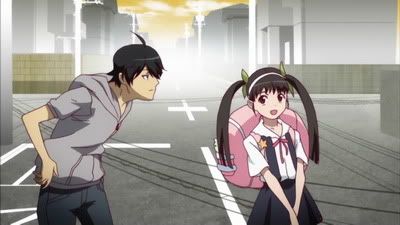 question: binatang apa yang makannya mimpi?
answer: manusia

LOLOLOL!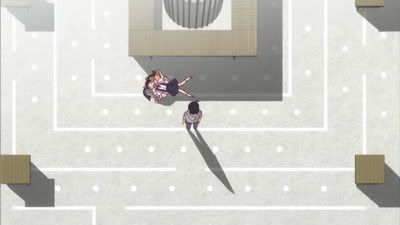 and (not so) epic pwnage
"karena kemenangan ke dua terasa hampa" said the main protagonist guy
OH SO DEEP



But of course, episode ini masih belum ada apa-apanya bila dibandingkan dengan eps satu dan dua. Afterall, karena ini kasusnya si loli, Senjougahara the awesome tidak punya banyak slot adegan, which is baawww. However the ending clip is awesome! Ah yappari supercell memang paling pas kalo pakai clip emo.





do u liek emo garl?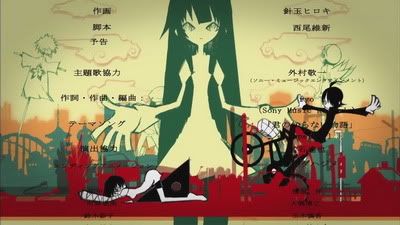 Arararararagi-kun's fliying bicycle! and someone is.. hm, I don't know what to say



Sekaaaai de.. ichiban no...

and that's for Bakemonogatari. Let's go to the another main show.




Yap, karena episode kemaren benar-benar sangat boring, the studio really know how to make up for it. Moar ojou-sama goodness and less yaoi stuff in this episode. Let's start with Sharon ojou-sama

doing something naughty with her pillow

.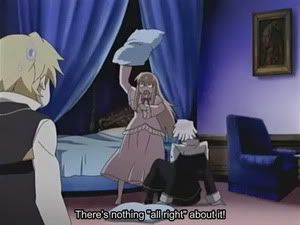 and yea, so much win expression in this episode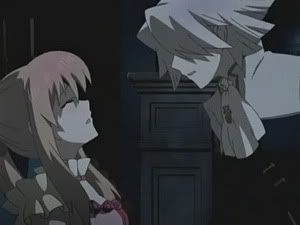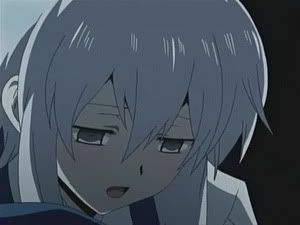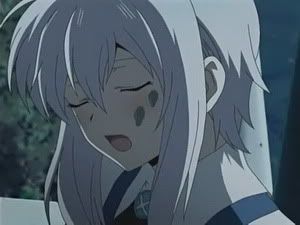 you know, I really think that what's Vincent said is actually not a poison, but..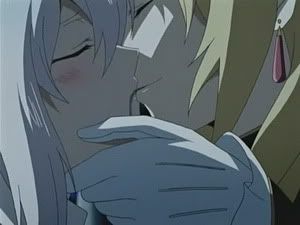 and here goes the antidote, chuuuuuuuuuuuuuuuuuu~~~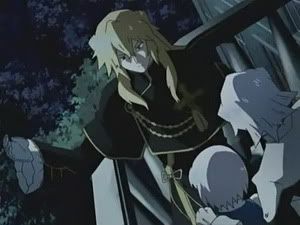 but seriously, Vincent must die! damn him! Using Echo like that! Even threat Bureikku to destroy the bell! THATGODAMMBELL!! Barang yang butuh tiga episode buat meretrieve! Hancurlah sudah harapan untuk dapet good ending dengan cepet. Mulai dari awal lagee deh.

(N.B: biasanya kalo saya ngomong begini ntar pasti berubah pikiran pas karakter antagonis yang bersangkutan me-reveal background storynya kenapa dia jadi begitu. You see, actually I was (emo mode on) blablablabla (emo mode off) writer: omg thats so saad *sob* *sob*).


Back to our fluffy moment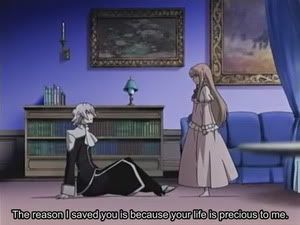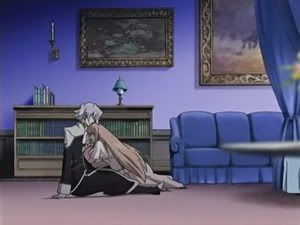 Oooh, definitely my weakness, this kind of scene. You know, I could write three or four pages of how wonderful relation between ojousama and her meshitsukai, but not now cos I'm soo lazy sleepy busy.And then, we entered Xerzes' past (cue to oh woe is me I'm so emo scene) OHMAN, semua orang di sini tidak ada yang masa lalunya bener.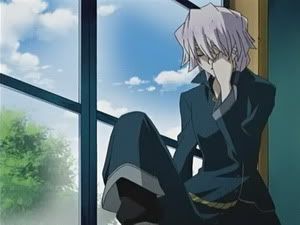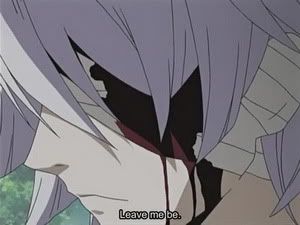 OHHH SO DEEEP



you mean Sadako?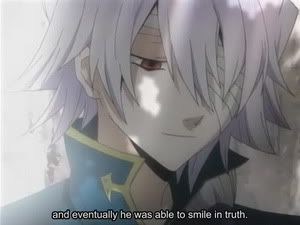 OHHH SO DEEEEEP (hey, I'm crying blood here since five minutes ago, srsly man!)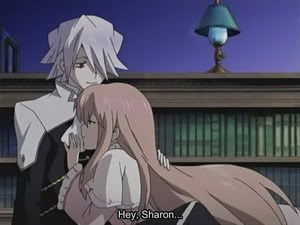 yep, sekarang pandangan saya terhadap Bureakku berubah (see what I mean, cepat atau lambat saya pasti akan melakukannya hal yang sama terhadap Vincent Naightoreeyy).



Ngomong-ngomong gambar ini,




kalo di cut sedikit, lalu tambahin filter efek




jadi beda ya, rasanya?



Separo bagian kedua dari episode ini adalah semi-filler tapi masih ada hubungannya dengan plot utama. Di sini selain bagian yang super menyenangkan karena Gil the faggot akhirnya terpisah dengan Ozu (yeass!) juga karena Alice.in.twintails! FINALLY!!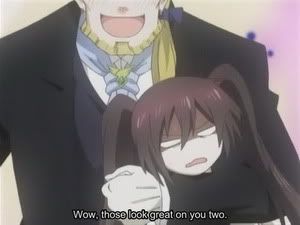 looks great on you too, Alice.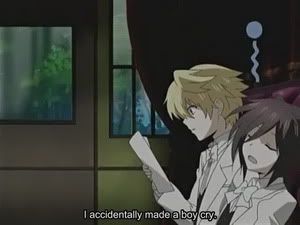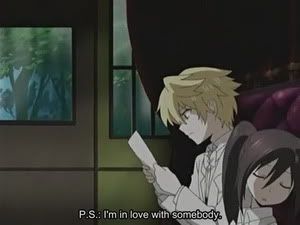 P.S: I really need to fap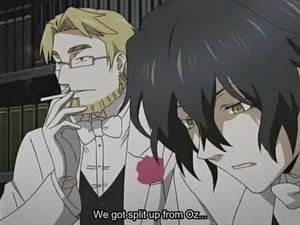 BWAHAHA, eat that!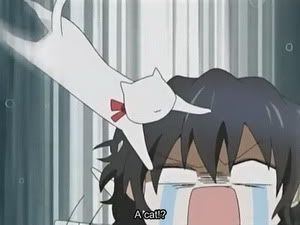 oh and Gill also meets his biggest enemy.
HAHA!SERVES HIM RIGHT!! LOL!



ah kimishinai, kimishinai.. and you know what happen to this couple
when there's no third person?



sudah jelas..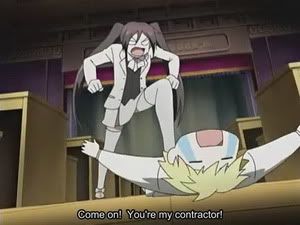 ...dan tidak perlu...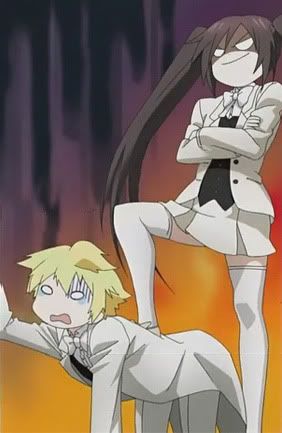 ...diragukan lagi.



Dan bukan cuma itu! Remember Ada, adiknya Oz yang dulu masih loli? she's appear in this episode (and more, I hope) dengan form sepuluh tahun kemudian.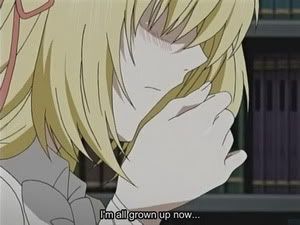 Justru karena itu XD

moar service comin up, derederederedere Alice



How do I put? I put it in, of course :3

And... here we go, taa-daa!!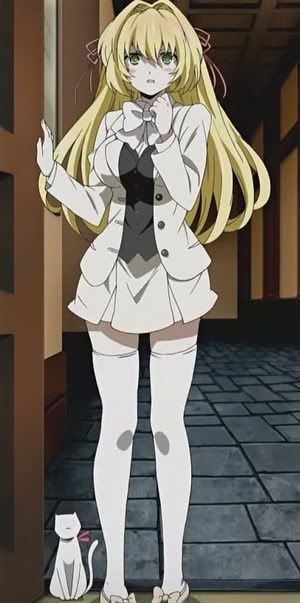 ooh, she's big, I mean, grown-up now
this blog approves this imouto chara
*stamp*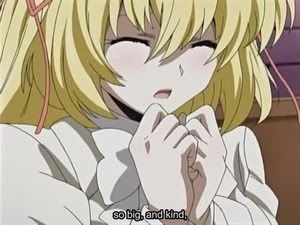 excuse me, what did you say?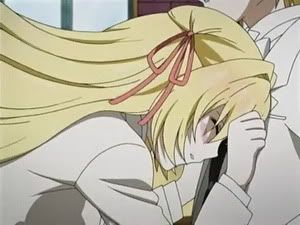 aaand, tentu saja, the queen didn't approved,
berani taruhan in some future episode there
will be a joke about Alice got beaten by Ada in
term of boingboing-ness.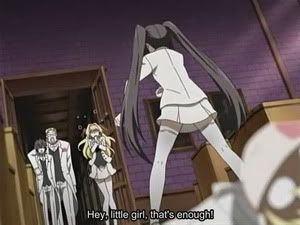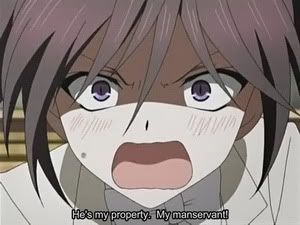 Finally Alice kicks Gill the faggot and have him yaoi-ed by om-om berkacamata yang saya lupa namanya, the scene will then proceed to AliceXOzuXAda having threesome in an endless eight position. OHYEAHAPPYENDO

And then, suara piano misterius mengalun entah darimana dan Ozu lari menuju sumber suara sambil berkata...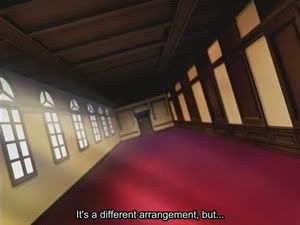 More like "its a piano arrangement of the opening song, but..."


Siapakah yang memainkan piano? tentu saja jawabannya ada di episode selanjutnya (yang jelas aslinya Yuki Kajiura, lha kan dia komposernya anime ini XD).
OH and in other new, Marie and Gali akhirnya jalan lagi rawnya, time to see Marika kick some ass again.