I'm writing this on a ronery saturday midnite while the cats are meowing while doing it like crazy on the neighbourhood.
Ah, summer night is always feel too long.
....
whatever, lets go!
UUUUuuu must UUuuuUU all of the UUuuUU UUuUU
my favorite word now:
Beaaattttooriecccccccchieeeeeeeeeeeee
UUUU no UU UU ni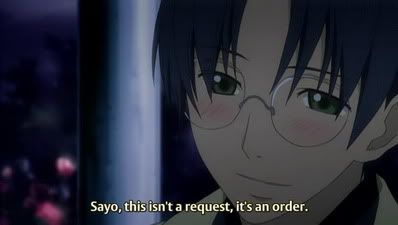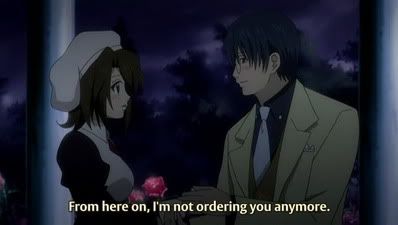 NOOOOOOOOOOOOO!! NO JUST NO! You're raising the death flag, mister!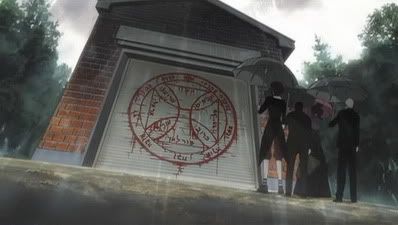 Arghhhh, see what I mean?
Wow so its finally begin, huh? sudah mulai rame skarang. Damn, ternyata memang menarik, saya jadi pengen ngesub ke indo. But I don't play the game, anyone wanna tag team? And I hope its not Shannon that's killed. NOO. Damn, its so damn. Eps 2 and six casts already killed? damn.
Bakemonogatari



Seperti minggu lalu, adegan awal, langsung!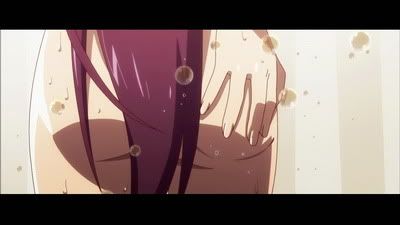 NICE ASS!!!
dan openingnya
staples staples
After watching this anime, your view on stapler won't be the same again
Also, naked and wet
Seriously, hampir separo dari separo bagian episode ini adalah adegan Senjogahara ganti baju. Not a fanservice, I'd say (O RLY?) coz the girl didn't give a damn about being naked (oh yea)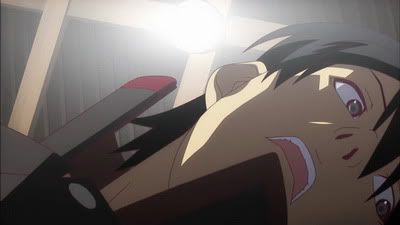 and another Cossette angle
if the girl didn't mind then it isn't rape...
or is it
?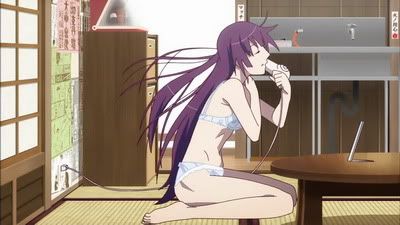 what so hot about a wishy washy girl being embarassed at such trivial manner?
the casualness is what make this scene hot.
then SUDDENLY we came to the "iki opo sih?" SHAFT animu gallery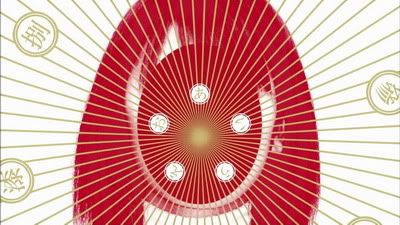 iki opo sih?
opo sih iki?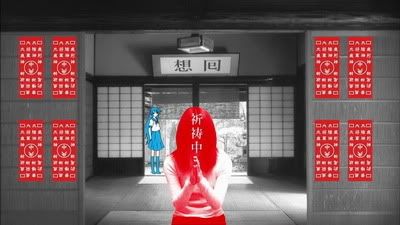 iki opo tho?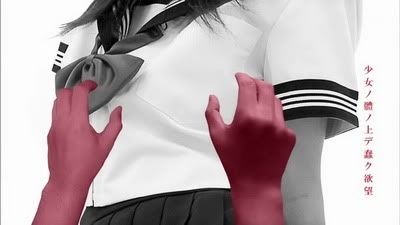 OPO THO IKI!!!???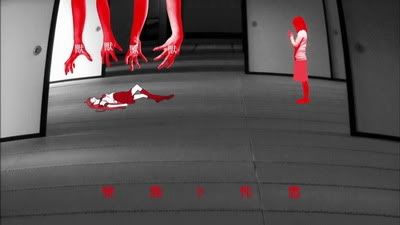 HAH?
Shinbo Akiyuki,
memperkosa mata anda sejak 2004
Setelah rangkaian adegan penuh dengan
design student orgasm
yang bertubi-tubi, akhirnya anime ini memasuki anti klimaks dan, ya, karena sudah loyo akhirnya gambarnya jadi seperti ini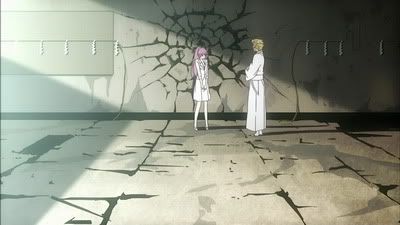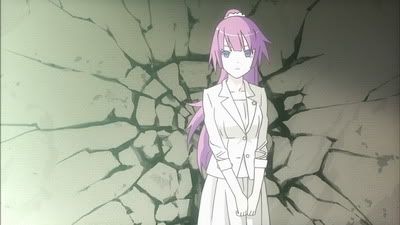 Tapi untungnya itu hanya terjadi di menit-menit terakhir, jadi overall kualitas grafis anime ini tetep masih di level edan-edanan. Sebenarnya plot nya tidak begitu ribet dan twistnya juga nggak impactful, tapi grafis dan presentasinya yang bikin anime ini standout from the rest. Anyway, sekarang kasus Hitagi udah selesai dan entah apa lagi yang bakal dikeluarin sama anime ini besok, but I hope it still keep with the staples spirits.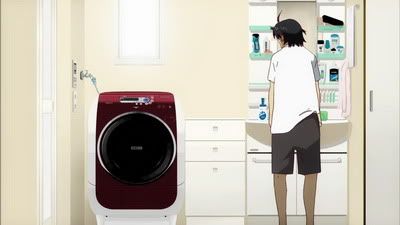 btw itu mesin cuci atau hape flip?
Daan, pelajaran apa yang kita dapat dari dua episode awal anime ini? tentu sudah cukup jelas.
Jika anda ingin melihat cewek telanjang maka mulut anda harus di staples terlebih dulu
.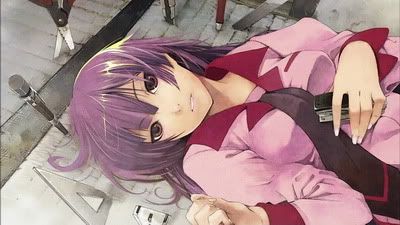 nb: jika tidak ada staples, anda bisa menggantinya dengan yang lain yang ada di gambar di atas.
please don't try do try this at home (but only if the girl was pretty, long haired, rich and have a nice ass)

Tokyo Magnitude 8.0

yeahh
...
Yang terakhir dari yang ditunggu-tunggu akhirnya keluar juga, seperti dugaan saya kualitas grafisnya mantap (BONES gitu loh), terutama backgroundnya.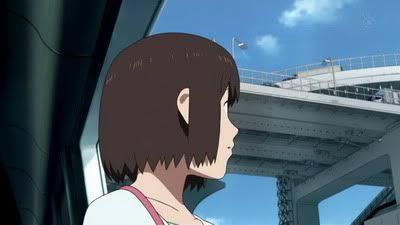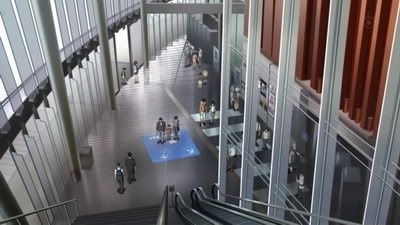 its so good that
its like a porn
and the opening clip
too
I find the character design quite okay, yang saya nggak begitu sreg malah dari segi characternya, lebih berharap kalo anime ini agak sedikit ke mature benernya, tapi dengan protagonist seorang cewek smp.. oh well, we'll just see it.

kadang saya simpati sama adik ini, kadang nggak, kadang simpati, kadang nggak, kadang simpati,
kadang..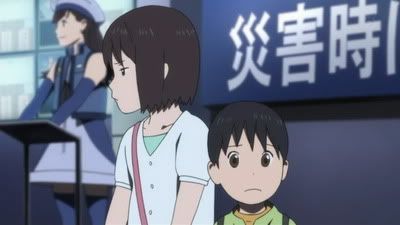 adik cowoknya yang menurut saya malah lebih simpatik
I don't know, I can't quite relate with this anime, padahal kalo dipikir tokoh utamanya is a ronery ojousama, tapi.. entahlah, kalo pas bagian emo yang nggak penting (well, penting kalo di mata seorang cewek murid smp) jadi eneg liatnya.

here is a shota outoto for the fangirls
Dan satu lagi, yang paling bikin saya ill feel adalah opening songnya. Kenapa harus Abbingdon Boys School?? not that I don't like it, tapi ini kan bukan anime fantasy. Saya merasa lagunya nggak nyambung. Darker Than Black? Basara? oke, tapi anime dengan bencana alam sebagai latar belakang fokus cerita? mending diganti dengan Earth Song nya Michael Jackson.

Spice and Wolf II

Adakah, saya bertanya, adakah alasan untuk tidak menonton anime ini jika belum apa-apa kita sudah disodomi, I mean, sodori, pemandangan seperti ini?

GOOD JOB! Gooooooooooooooood joooooooob X3
LANJUTKAN!!
Ditackle dengan sangat baik dan benar oleh Brains Base, sekarang Horo tampil dengan desain baru yang lebih slim dan memukau.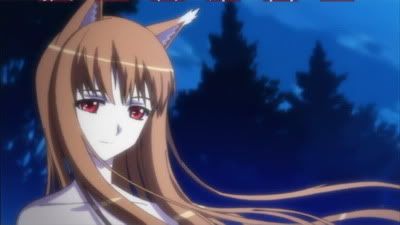 Dengan fetish engine yang lebih bertenaga...
Say "aaaa... "
...dan grafis yang lebih stabil...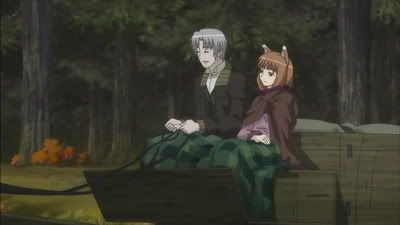 ...menawan...
...dan level tsundere...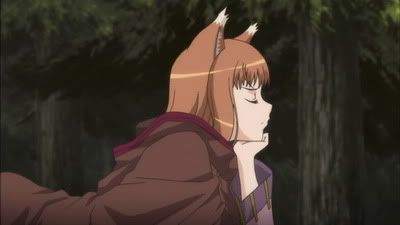 ...yang lebih tinggi dari yang pernah ada.
Spice and Wolf II
Now with jilbab...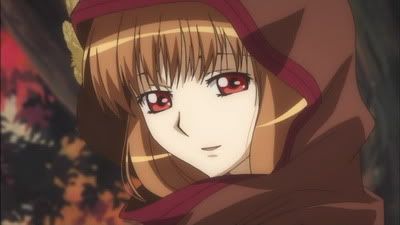 ...available on your nearest internet.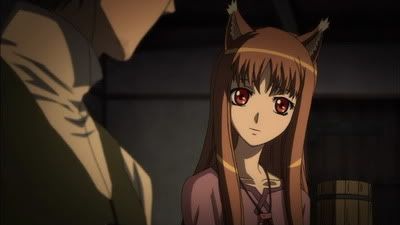 Get it, NAO!
"Cowok, kalo dikasih hati terus-terusan, pasti bakal ngelunjak"
~
Kenrou Horo
episode 01, at 00:11:18,560
warning: too much fapping to Horo image will result in something like this:


Shugo Chara Doki!

Nothing to write actually, saya cuma iseng pengen nulis kalo opening dan endingnya yang baru lumayan keren, naruh beberapa screencap dan whining tentang kenapa Lulu harus pindah setelah arc nya selesai (dammmmm!!!!)

oh yeahh, oh yeass, akhirnya jadi juga couple ini, LOL
and why does my fave character are being bondaged recently?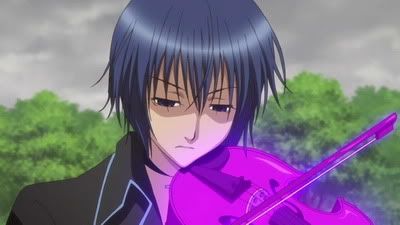 battle versus ikuto
his egg is darker than black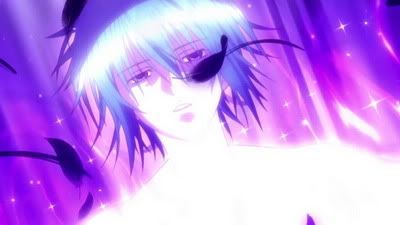 mahou... shounen?
uarghhh, I'm so emo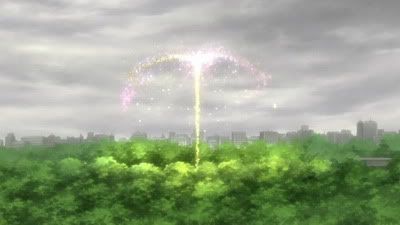 and then there was magical squirt, I mean.. I don't know, what is that thing?
and Ikuto managed to escape and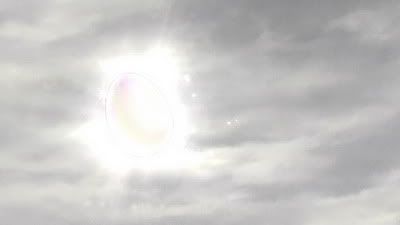 embriyo that's brighter than white appear
to be continued
Entah apa lagi yang mau dikeluarin sama Easter, semoga bukan tokoh antagonist baru +_+ saya berharap anime ini tamat maksimal eps 120an lah. Oh btw bajunya Amu yang di ed clip yang baru is awwsoem, it provides two fetish fuel at the same time.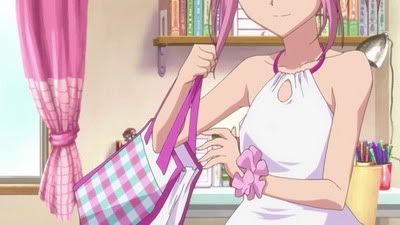 Kata salah seorang nara sumber, it's called halter-top. Dunia fashion cewek memang sangat luas, jadi bukan salah cowok kalau fetish juga semakin bermacam-macam XD
Next, Pandora Heart Pandora Hell

Atau juga dikenal dengan judul Alice Sayang the animation

OHNOEZ, Alice sayang, what happen to youu??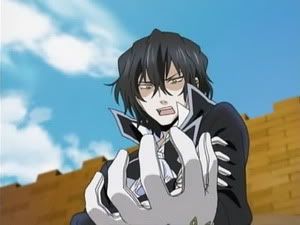 I musn't... fapping...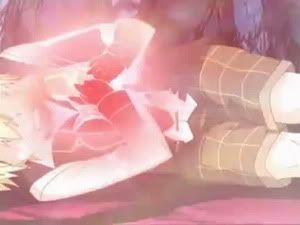 Ozu: Uargghhh I've been raped by JIBUN NO KOKOROOO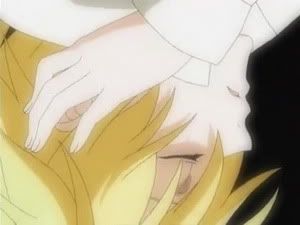 Itoshii... itoshii Alice
kikoe mas kaaaa? *diiringi bgm nya Yuki yang mendayoe-dayoe*
ahahahahahahahaha
OH SHI-- busted!
(and somebody
please
explain why that Gill faggot
ALWAYS
RUINING THE SHOW
????)
whatever, fuck that, let's continue with AliceXOzu fluffy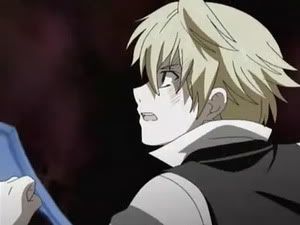 Tunggu sayaang, gua ke sanaa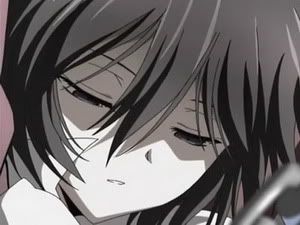 mmm...?
Dammit, siapa sih yang mainan bondage pake rantai sepeda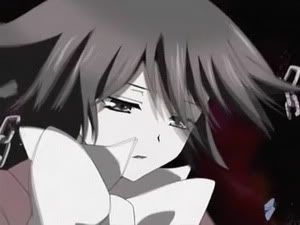 Ozu ...?
Alice...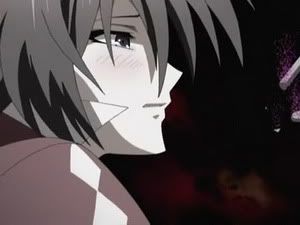 Ozuuu...
Aliiice....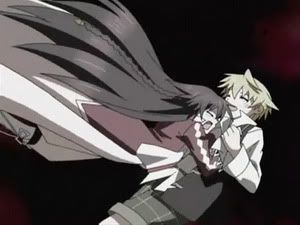 Ozuuuuuuuuuuuuuuuu....
Aliiiiiiiiiiiiiiiiiiice.....

(BELUM) TAMAT

Ah untung saya nggak nonton episode ini di basecamp tapi sendirian di kamar

*ambil tissue*

C76... I DEMAND PANDORA HEARTS DOUJIN!!!!

Sekian reviewnya, dengan demikian sekarang saya sudah nonton semua show yg ada di musim nan panas yg kalo malem dingin banget ini, berikut adalah judul yang akhirnya saya putuskan untuk ikuti, dengan yang dilingkari berarti prioritas pertama.


Sampai jumpa di postingan selanjutnya.