...Tapi bohoooooooong XDDDDDDDDD
If you want this ∞8 ended, you must kiss Haruhi's ass.
And you know what? I don't mind
So, once again, Ladies and Gentlemen, we have come to yet another ENDOREEEESSSU EEEIGHTTTOOOO, and what worse is there's not much fashion porn in this episode. The only worthy clothes to fap is just Haruhi's tanktop and shorskirt jeans. But we've seen it in season one.
But I have to say, among the other sleepcuteface Haruhi scene, this episode is THE BESST!!
awwwwwwwwwwwwwwwwwwwwwww
Bagus, bagus sekali KyonAni, semmmmmmmmppppppuuuuurrrrnnnnaaaaaa
Lalu, tentu saja adegan ohnoezohnoohnoeeess
what should I do she's going to leave the cafe
Kali ini adegannya dibikin jadi blur with offset ato
entah apa namanya, keren sih, tapi masih tetep
kalah keren dibanding sebelumnya (yang versi
Haruhi in white, my favorite so far)
MUST
DO
SOMETHING
BADDO ENDO
Last point I need to write. Kalo KyonAni bisa menggambar detail sekeren ini,
lukisan ini judulnya "my feeling is half empty"
dan ini,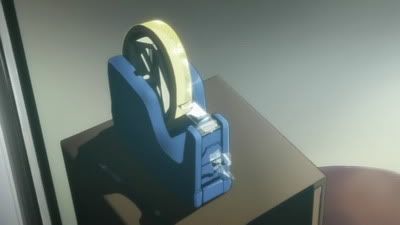 lukisan ini judulnya "the fabulous isolasi"
Lalu kenapa mereka menggambar mai wonderful garufurendo
dengan kualitas K-ON garbage seperti ini?!
Btw minggu depan adalah episode terakhir ∞8 (kalo bener jadi 8 episode). Ah, and btw di post ini ada easter egg nya :3 find it by yourself. Mungkin di post-post berikutnya trik ini akan sering dipakai XD