Don't get me wrong, I love Earl and Fairy, I even wait for the release when I read the news about its anime adaptation. Eventhough the opening clips looks kinda stupid (and the ending clip hurts my eyes) but I think overall its a good anime. It has classic European setting, with all those milady and milord, romance stuff and waltz, definitely something that fits my taste. It's just that when the show get its halfway through, I realized that Lydia's back and forth tendency within her reversed harem starts to piss me off and combined with Edgar gombal-ness this show starts to lost its values in my eyes.
That said, let's take a look at some cap at how the (first season?) anime ended
you know, this kind of scene
makes me goes bleeeerggghhhhh -___-
I think only Kelpie is the real GENTLEMEN in this anime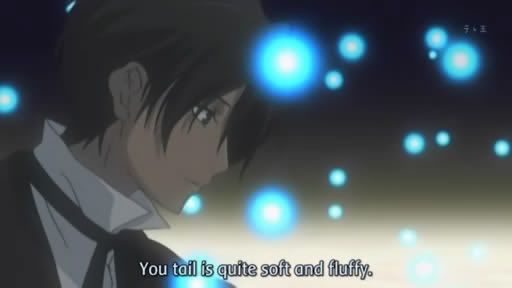 because the other are just weirdo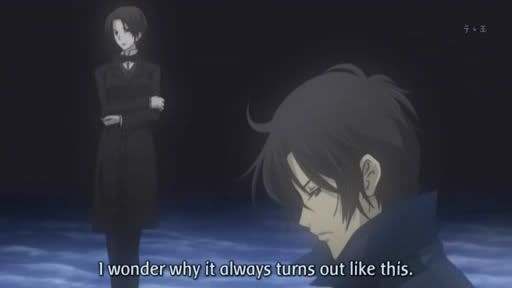 oh, correction, Kelpie and this hottie onee-san
soshite.. raep
soshite.. bestiality
yes! THISSS ISSSS MAAADNESSSSSSS!!!!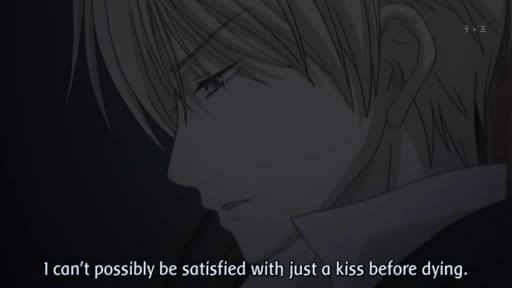 LOL! probably the only quote from Edgar that's worth listening
OH SHII---- LOL basi de..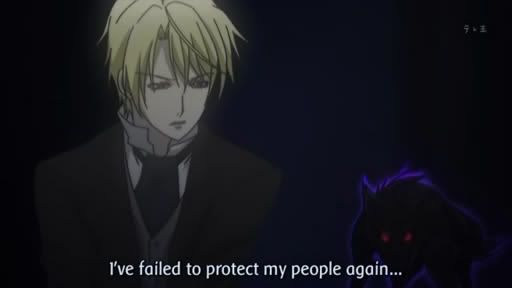 ini juga..
dan seterusnya..
NOOOO!!!! Banshee-chaaan!!!!
hilanglah sudah satu-satunya karakter cewek setia di serial ini.. *sob*
LOLWUT? jadi semua perjuangan selama doea belas episode hanya untuk benda yang bahkan BENTUKNYA SAJA TIDAKK JELASSS!! ZETSUBOUSHITAAAAAAAA~~~~~~~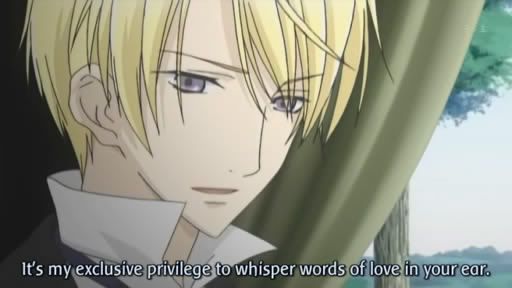 let us vomit together, everyone
now this IS an example of awesome scene, really I can't understand why Lydia didn't choose Kelpie. I mean, he's a horse, right? and so.. it must be BIG, you know? a horse.. you know..
Judging from the ending, there may be a second season but I think its just the fangirls who would demand a continuation of a girl who (said that she) loves a plaboy but still flirting with a wolf and a horse, coz for me the drama is weak. Maybe in the second season there will be more animal for Lydia to play with? But putting that aside, I love how Artland handle the battle scene animation quite fluid. I guess for drama, nothing beats Natsume Yuujinchou.