Sampai sekarang saya masih bingung kenapa banyak yang tidak mengikuti
anime ini
. Tidak, saya tidak bicara soal mereka yang menonton title ini hanya karena tertarik dengan cast loli nya. Ada banyak hal yang bisa ditarik dari simbolisme dalam anime ini,. Bahkan, jika berbicara dalam konteks contents dan conceptnya, Shugo Chara bisa disejajarkan dengan another mind blending concept-based series yang akhir-akhir ini mulai populer dengan komunitas mainstream, Persona.
Well, sebagai tribute untuk serial ini, juga buat kalian yang tidak menonton tapi ingin tau sampai di mana progress dari ceritanya, tidak ada salahnya untuk merecap what's happen so far setelah, dalam tanda petik, season keduanya dimulai. Onward!
Bagian kedua dari Shugo Chara dimulai dengan di non-aktifkannya dua character Jack dan Queen dari posisi kursi guardian, Nadeshiko yang melanjutkan studinya ke luar negeri dan Shouma yang sudah lulus dan sekarang berada di bangku SMP. Well, saya sih tidak begitu peduli dengan Nadeshiko, malah sebaliknya saya bersyukur karena thanks God akhirnya tidak ada trap di anime yang saya ikutin (hal yang sama juga berlaku untuk Persona) tapi beda dengan Shouma, personally romance "straight shota"nya dengan cewek yang lebih tua cukup intriguing untuk diikuti. Apalagi karena karakternya yang lebih ke "wild type" daripada "cute outoto", yah semoga saja ke depannya akan ada episode tentang dia lagi.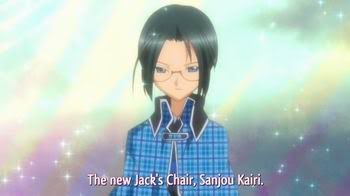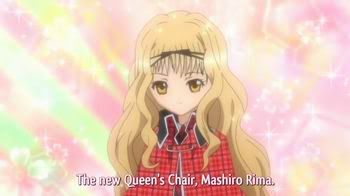 Lanjut ke present plot, sebagai penganti dari kedua orang tadi, dua karakter baru dihadirkan. Yang pertama adalah atarashii Jack's chair, seorang kuuru megane-shounen, ralat, kuuru megane-shouta, Sanjou Kairi. Preppy and textbook minded, Kairi adalah tokoh dengan karakter 180 derajat berkebalikan dengan Shouma yang luwes dan hyperspirit. Personally saya tidak suka dengan archetype character seperti dia (he remind me to my old-self before met Suzumiya Haruhi) but I bet he's already got enough fangirls who fap to him. Anyway, Kairi juga bekerja untuk Esther (pihak antagonis dalam anime ini) so basically he's also a spy (LOL spoiler) tapi jangan kuatir karena Shugo Chara adalah anime "baik" dimana pada akhirnya semua akan terselesaikan dengan happy happy. Oh, dan Kairi's persona, maksud saya, shugo chara adalah seorang samurai (lupa namanya) yang mengingatkan saya dengan servant Asassin nya Fate Stay Night. And that's all folks, karena anak ini masih belum dibuka background characternya so you can't expect any sympathy from me. Let's see if there's any progress on next eps. Sekarang kita lanjut ke character ke-dua, the new Queen's chair, please welcome.. (young) lady Mashiro Rima-sama!!!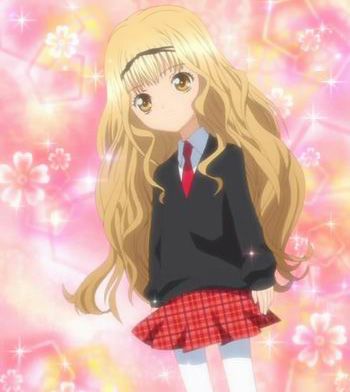 ok, I'll be brief. If you're a masochist with tsundere oujo-sama fetish, you'll fall in love with her in zero point zero zero zero zero nine second after her first appearance. Sure she's loli but she's hot. Let's measure how awesome she is.



first, she's got that tsundere look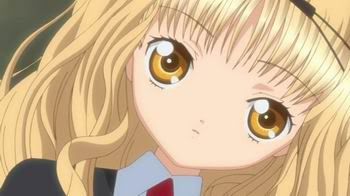 look at those happy victim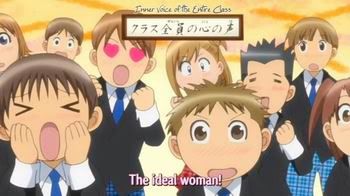 and she can talk too!! (OH MY GOD! LOL)


every male in her range of view will be automatically converted into her servants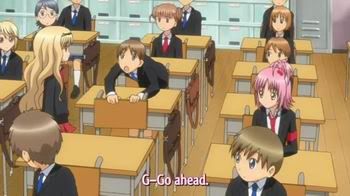 and her servants is over nine thousand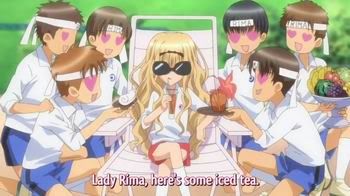 LOL at her words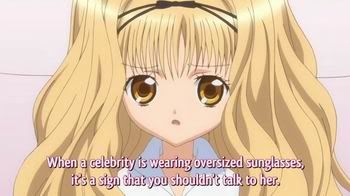 I want to be that ball


oh btw she can't do any sport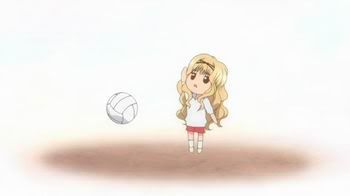 but it's awwright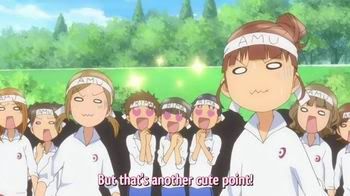 and she said that she doesn't need any friends, because..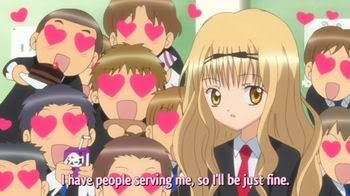 rima-sama is WIN! and so, a new wave of order has been established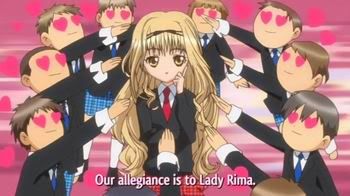 but its look like the girls didn't like it, I wonder why (not that I care though, since I never understand girl anyway lol)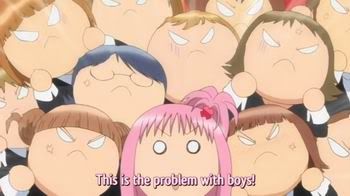 but when Amu tried to stop her, she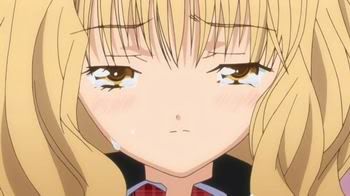 but did Lady Rima-sama really cried? of course not, tsundere tears are rarer than black pearls, her true tears won't come this easy. See what I mean?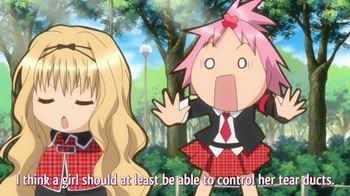 LOL
Rima-sama's shugo chara is kusu-kusu, kenapa bisa dinamakan seperti itu? well, karena dia selalu kusu-kusu (tertawa dengan gaya kukukukuku... ) sangat pas dengan karakternya yang selalu menertawakan orang lain.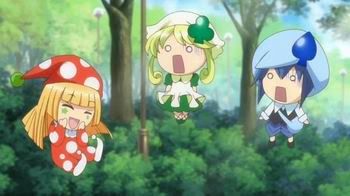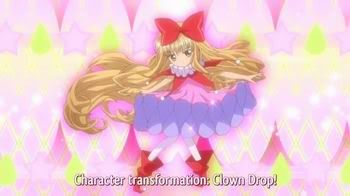 And Rima-sama's chara tranform is Clown Drop. Akan tetapi true transformnya dia masih belum dikeluarkan. Kenapa? well, seperti yang mungkin kalian tahu, shugo chara merepresentasikan "obsesi privat dari tipe karakter ideal sebuah individu" yang kadang bisa jadi 180 derajat dengan personality yang regular kalian pakai. True form clown drop baru akan dibuka pada episode 32, itulah kenapa saya memutuskan untuk mengeblog nya sekarang.(mumpung Rima-sama masih jaim dan karakter aslinya belum ketahuan XDD)
Anyway Clown Drop's attack is VERY DEADLY. Lupakan purification spell milik Amulet Heart (personanya Amu) Clown Drop's juggling attack will launch a dozen of homing mode missile yang akan mengejar batsutama dan menghancurkannya sampai tidak tersisa. Awesome! talk about cold blooded tsundere XD yummieh..


OMG MACROSS!! now why should I watch macross when there's one in Shugo Chara already?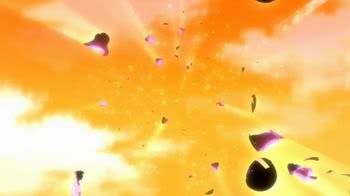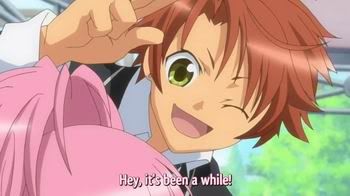 Kukai akhirnya muncul lagi (but without his onee-chan girlfriend, too bad huh?) ketika Amu down karena shugo chara ke-empat miliknya menjadi batsutama (atau dalam bahasa personanya, you have failed summoning your persona orz).


Tapi another tsundere hottie anime ini keluar, Hoshino Utau, yang membawa Amu's egg yang sudah menjadi Xegg (batsutama)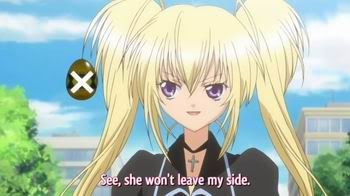 Begitulah anime ini akhirnya menjadi penuh dengan tsundere, tsundere oujo-sama, gothic lolita, goth punk, oh yea oh yess! Utau menantang Amu battle dengan humpty lock sebagai taruhannya. Jika Amu menang, Dia (persona ke empat Amu) akan dikembalikan.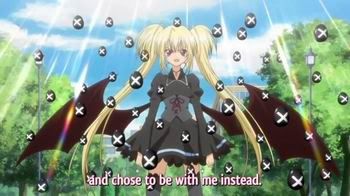 FIRST BATTLE versus Hoshino Utau



Utau menyerang Amu dengan batsutama ala Gate of Babylon nya Gilgamesh, kemudian dengan shugo charanya dia langsung ber chara nori (henshin)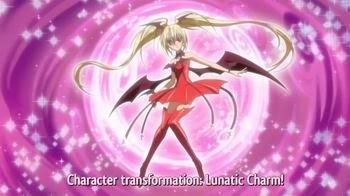 Harusnya anime ini mengundang Shoji Meguro untuk menyumbang minimal satu track buat battle scenenya, adegan uniting with persona to transform yourself into battle mode mengingatkan saya dengan Digital Devil aga Avatar Tuner XDD Lunatic Charm special attack!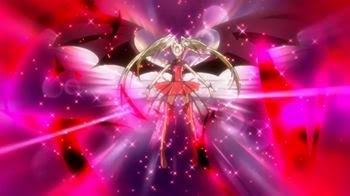 Amu masih tetap tidak mau bertarung, here you can see a bit of Utau's deredere side XD~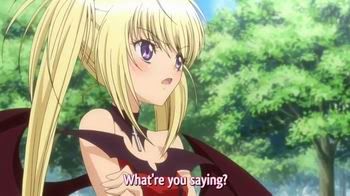 And then something really cool happenned. Ok, let me explain, jadi di Shugo Chara: FES ini (lol) ada feature baru dimana individu bisa memakai persona yang bukan miliknya selama ada kesepakatan diantara keduanya. Amu mengakusisi Eru, persona kedua Utau yang dibuang dan ber-charanori menjadi Amulet Angel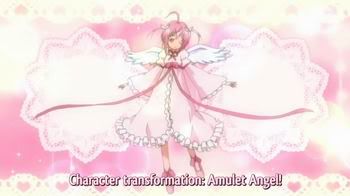 Di saat yang sama, Daichi, shugo chara milik Shouma juga ter-upgrade (yang kalo bahasanya Personanya; your blablabla has given birth to a new persona, has emerged from the sea of your heart.. eh, atau sea of your soul yah? ya pokoknya gitu lah)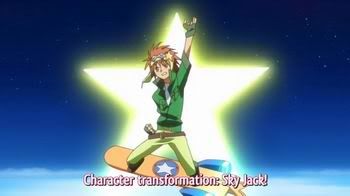 Utau yang memegang Dia milik Amu, akhirnya ber-charanori juga dengan Dia menjadi Dark Jewel


IMHO, Dark Jewel is moar sexy than Lunatic Charm XD~~~~~~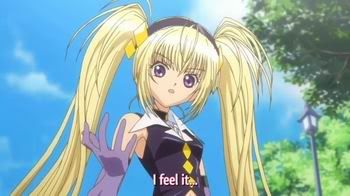 awesome battle, mass destructioon LAWL


Tapi di tengah pertarungan kekuatan humpty lock habis dan semuanya kembali berubah ke form normal mode. Ikuto the "nekomimi cosplay hentai otoko" muncul dan memarahi Utau.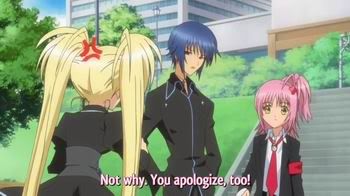 Utau super tsuntsun mode..


..and super deredere mode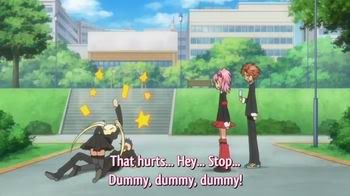 dan keluar juga akhirnya..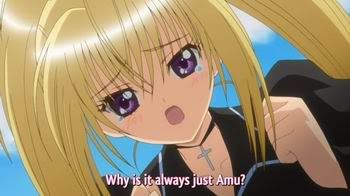 YESSS!!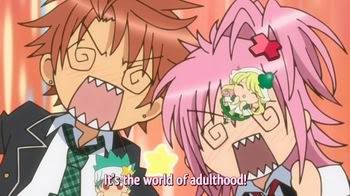 but as they said, one kiss is not enough to satisfied a tsundere, so Utau kiss Ikuto again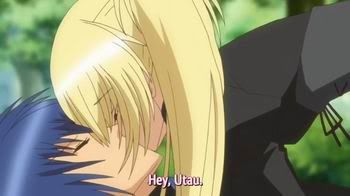 and again and again and again and again and again. HAWT! (excuse me, I have to go to toilet for a while..)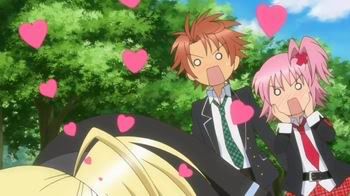 STOP, said Ikuto. I'll get HARD, I mean, MAD


and the truth, at last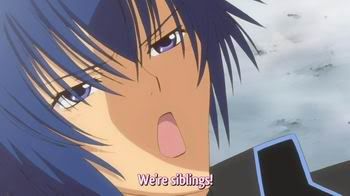 LOLWOOOOOOOOOT incest 0_o?
Utau's counter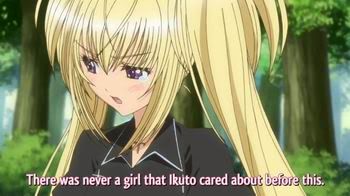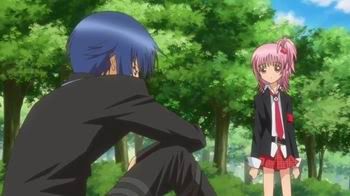 But it seems that the nekomimi cosplay hentai otoko choose the less tsundere one (as expected from a seme type like Ikuto, he's definitely not an M)


Utau switched to yandereeeee


But Ikuto has already gone, so Utau goes "kya kya Ikuto don't leave me *heart* etc"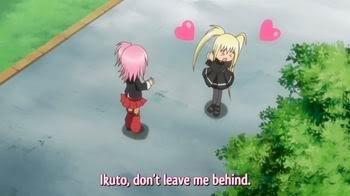 Oh wow, said Shouma, this anime is full of win for every fetish.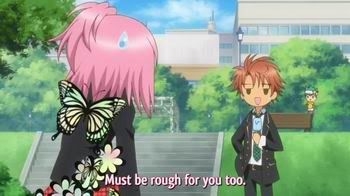 And that's all for the win scene, lainnya cuma beberapa fanservice scene but I'll put the screenshots here anyway

here's some for shota-in-uniform fetishist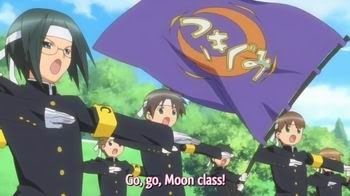 a slight yaoi event


..and a little lesson of how-to-nggombal (amazingly this works IRL too)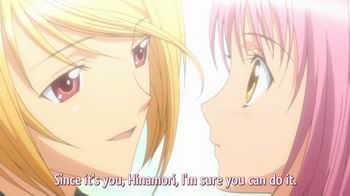 episode 31 bercerita tentang how to take care a baby (NOT how to make a baby), it just another nice filler episode (this anime has lotsa filler episode but they're all good) here you can see just how great is the sense of fashion of this anime's chara designer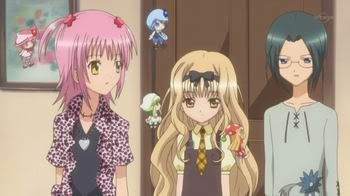 a scene where Kairi is blushing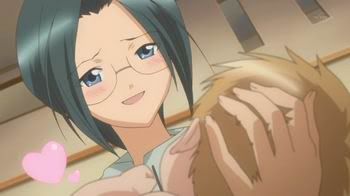 the king's madness (as usual)


yaya's new skill (ooh.. I see something white spurting XD)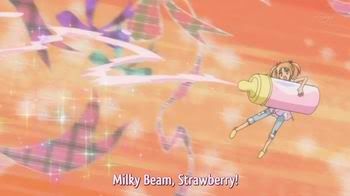 and finally loli Amu onee-san mode (so cool!! :3~~~)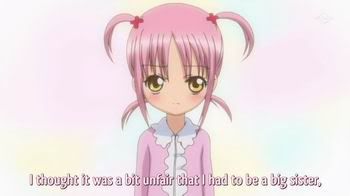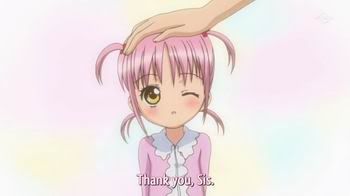 and yaya's onee-san mode is kinda cool too :3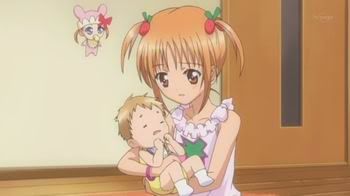 new theory learned;
A tsundere's command will be invalid if casted upon another tsundere (Shugo Chara theory #5)
A loli's charm won't work againts another loli (Shugo Chara theory #6)