"Kei" adalah subjudul untuk season kedua dari XXXHolic, sebuah anime oleh production I.G yang diangkat dari sebuah manga karya the oh so awesome mangaka (group), CLAMP.
Yuuko-sama is moe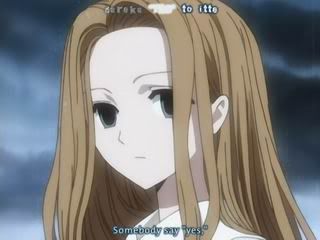 Kohane is moe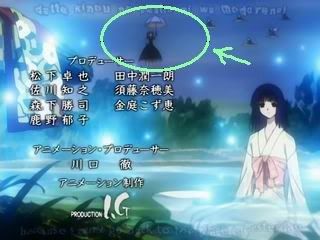 Ame-warashi is VERY moe (damn it, I.G, how come you didn't draw her in "visible size"??), well someone in gothic board say:
"I would almost certain engage in hardcore sexual relations with her"
and I have to agree with that XDD Oh Zashiki warashi-chan is quite moe too btw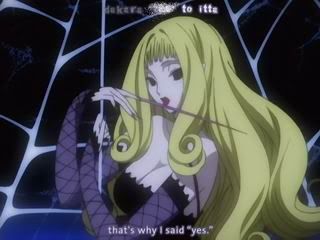 oooh, spider lady, moe moe XDD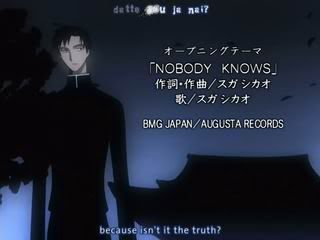 Doumeki kun is not moe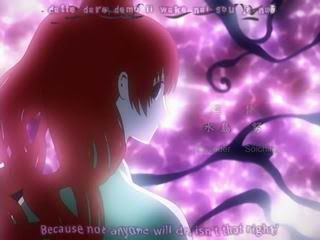 and Himawari-chan too, her moe is invalid
Yep, begitulah, sekarang saya paham kenapa CLAMP ngasih judulnya XXX Holic, because if you put ALL of the female character into one ero-work, you'll definitely become XXX Holic lololol
Seperti yang mungkin sudah kalian tahu, XXX Holic mengambil tema tentang supranatural, dengan memasukkan beberapa legenda dan kepercayaan tradisional Jepang, tentunya dibalut dengan sentuhan khas CLAMP yang membuat penyajiannya terasa beda. Bercerita tentang seorang cowok bernama Kimihiro Watanuki yang, sebagaimana tipikal tokoh impian para clamp fangirls, punya skill sebanding dengan seorang house waifu, yang secara (aah, I love when I have to say this word) HITSUZEN bertemu dengan seorang hawt ando sekushii lady Yuuko-sama yang selanjutnya Watanuki menjadi pembantu di toko tersebut.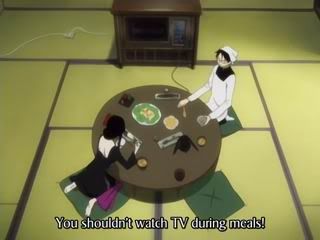 XXX Holic menjanjikan atmosphere misteri yang dipadu dengan humor, visual"dunia lain" yang penuh dengan hal-hal menarik dan nilai-nilai filosofi yang cukup menggelitik untuk direnungkan. Bagi para maniak gothic, Holic jelas menyediakan banyak elemen yang lezat untuk disantap, mulai dari aura animenya sendiri sampai dengan desain karakternya yang penuh dengan gothic bishoujo yang bertebaran dimanaa-mana XD~~ Wellm, para fangirl juga mendapat cukup banyak service dari adanya tokoh Doumeki yang yaoish, yang sebenarnya tidak begitu kalo menurut saya
tapi kita tahu imaginasi fangirl kadang tidak kalah liar dengan fanboy lol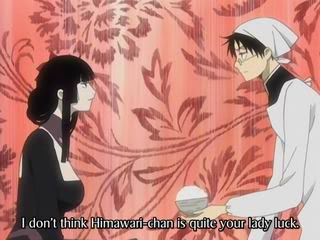 Yuuko-sama is right, about 90% of cute girls in this wolrd is actually a bitch behind their innocent smile. Support tsundereism!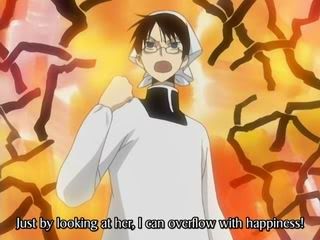 but this kid seems doesn't get it yet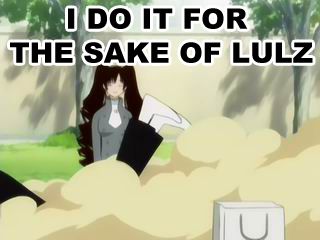 see?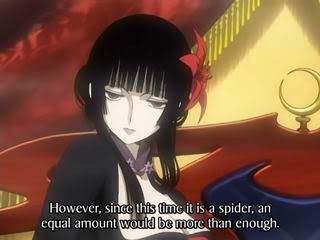 more awesomeness from Yuuko-sama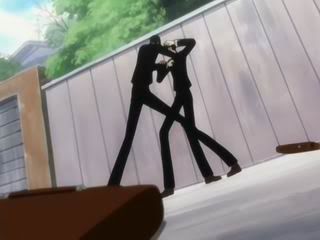 and moar yaoi rape for the sake of fangirl-ism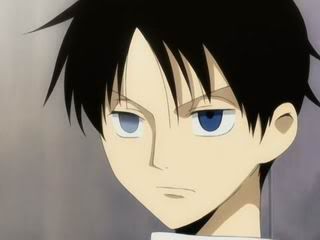 zomg Watanuki is Lelouch!!111
Don't get me wrong, it's not that I have Himawaripobhic or that I support Watanuki and Doumei yaoi etc (no way!!), but knowing that Himawari didn't have a thing for Watanuki and how CLAMP likes to make a plot twist, I get a feeling that Himawari is the source of catastrophe in the holic's "final dungeon" later.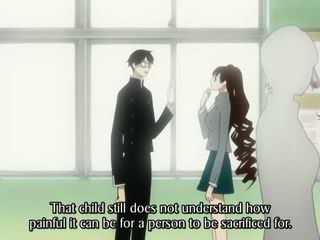 Lagu opening untuk Kei juga masih dibawakan oleh penyanyi cowok favorit saya, Suga Shikao, kali ini lagunya berjudul "Nobody Knows", masih dengan aura sinisme gelap dan irama jazzy dengan bass yang mantap. Personally saya pensaran dengan PVnya (kalo ada). "19 sai", opening XXX Holic season pertama dulu memilii PV yang cukup untuk membuat seorang cewek polos shock berat XDDDDD (cari saja di youtube kalo mau), saya harap Nobody Knows juga demikian.
By the way, semua fans Alice boleh berteriak histeris karena di episode perdana ini ada special reference dengan Alice in Wonderland yang seingat saya tidak ada di manganya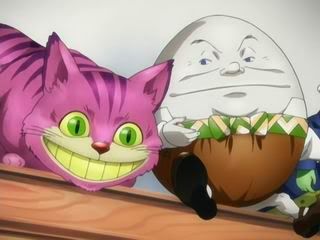 The Chesire cat looks like Totoro, lawl
0_oa.. ... ..something is wrong with this scene.