Monster yang bentuknya seperti tentakel? basi!
Cipratan adonan kue mengenai muka karakter cewek? lame!
Now this is what I call hot!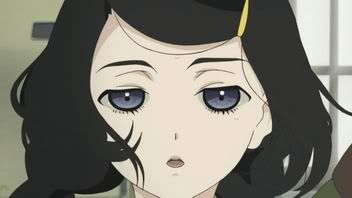 Sebenernya bukan hal yang baru kayaknya, back then waktu jigoku shoujo season satu masih tayang, setiap kali Tsugumi nge-trance (bukan karena house music tentunya) dan ada yang bilang wauw, sexy, itulah pertama kalinya theory "kenapa di anime, tokoh cewek kalo pas kesurupan jadi terlihat lebih sensual?" keluar, lol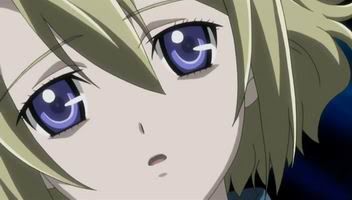 And then we have El Cazador, di mana Ellis mengeluarkan desahan-desahan yang keren setiap kali melihat pijaran api, lol. Dan sekarang di Ghost Hound.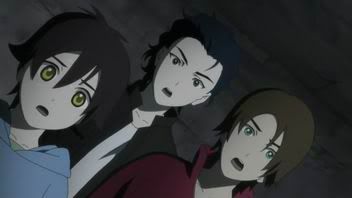 Kalo di ghost hound bahkan karakter cowok pun kena sindrom ini, lol
quite a nice fanrvice for shota fans fujoshi.. maybe
Beruntung chara desainer anime ini, Oka Mariko, adalah orang yang sama dengan chara desainer untuk Jigoku Shoujo. Personally, saya suka dengan karakter bikinan dia, petite figure dengan mata bunder dan bibir yang mungil, just like a porcelain doll *wooot*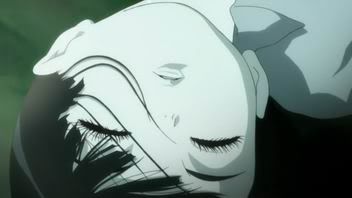 I hope I can see more of something like this wakakakakakaka xD